Jo Martin is bringing her badass Doctor to audio for two new boxsets. 
In news broken at the Big Finish Day event, company chairman Jason Haigh-Ellery has announced a new series of audio adventures for Jo Martin's popular "Fugitive Doctor".
The Fugitive Doctor Adventures will begin with two volumes, each containing three hour-long stories. They will be script edited by Robert Valentine, produced by Dominic Martin (asssistant producer) and David Richardson.
The series is the first spin-off drawn from the Thirteenth Doctor's era and we're told there will be more to follow – including a series for Sacha Dhawan's Master.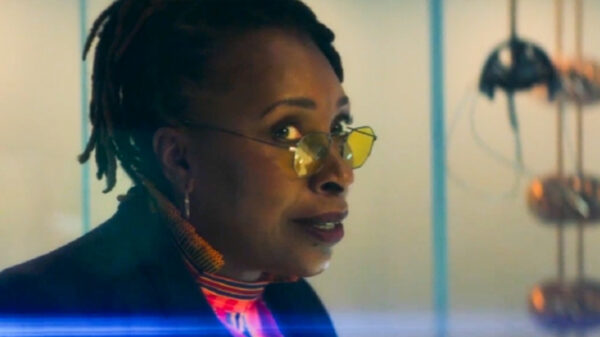 Big Finish Chairman, Jason Haigh-Ellery said:
"I first met Jo Martin at a Doctor Who convention in February of this year, where she wowed the crowds with her enthusiasm for the programme and the role of the Fugitive Doctor.
"Her excitement was palpable – Jo obviously loves the role and we are so excited to create new adventures for her to star in. As the Fugitive Doctor herself once said, 'You're going to love this…'"
Producer David Richardson added:
"What a privilege to be producing the Fugitive Doctor Adventures. There's a whole era to explore in these stories that follow on from Fugitive of the Judoon, and I can't wait to start work with the gloriously talented and charismatic Jo Martin!" 
The Fugitive Doctor
First seen in 2020's Fugitive of the Judoon, the character is a previously unknown incarnation from the past who once worked for The Division. On the run, she was hidden as a human named Ruth Clayton. A sharp dresser who kept her TARDIS concealed, she was more than capable of handling herself in a fight too!
This incarnation of the Doctor recurred in the Series 12 finale, as well as in the recent Flux storyline. We don't yet know if she has a part to play in Doctor Who's upcoming BBC Centenary Special, but we certainly wouldn't rule it out!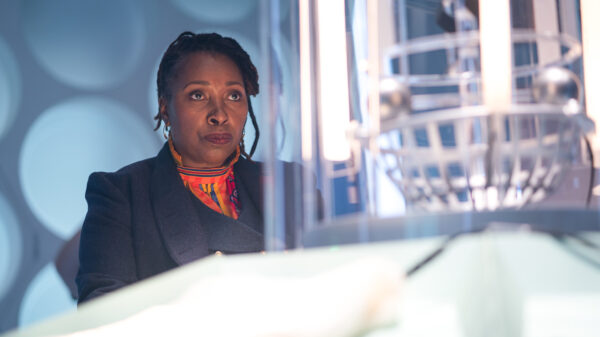 What's interesting is the comment that the stories will "… follow on from Fugitive of the Judoon…" suggesting these will be her adventures after we met her onscreen, rather than relating to her part in the Division storyline before that point.
Actor Jo Martin, who won fan acclaim for her role, said:
"Big Finish do amazing work – they are a vital part of the fandom. I'm over the moon to be joining this iconic show. I can't wait to see what stories they have in store for the Fugitive Doctor." 
Both volumes are now up for pre-order at the Big Finish website. They will be available as Collector's Edition CDs (with downloads), or as download only boxsets. However, neither has a release date or any story or cast details confirmed as yet.
We'll keep you posted.