Rebelde is back, thanks to Netflix. Read on if you want to know just what that means, and what the show is about
Netflix announced a Rebelde, an update to (or perhaps a reset of) the Mexican series that ran for 3 seasons and 440 episodes between 2004-06. The original series was in Spanish, but it's safe to assume there will be several languages available at launch. The Official Announcement trailer says little:
Soon you'll meet a new generation walking through the hallways of the Elite Way School. Rebelde 2020, only on Netflix
It says 2020, but suspect that's a rare typo for 2022. The press announcement is more detailed (and in the form of a welcome letter from the Elite Way School: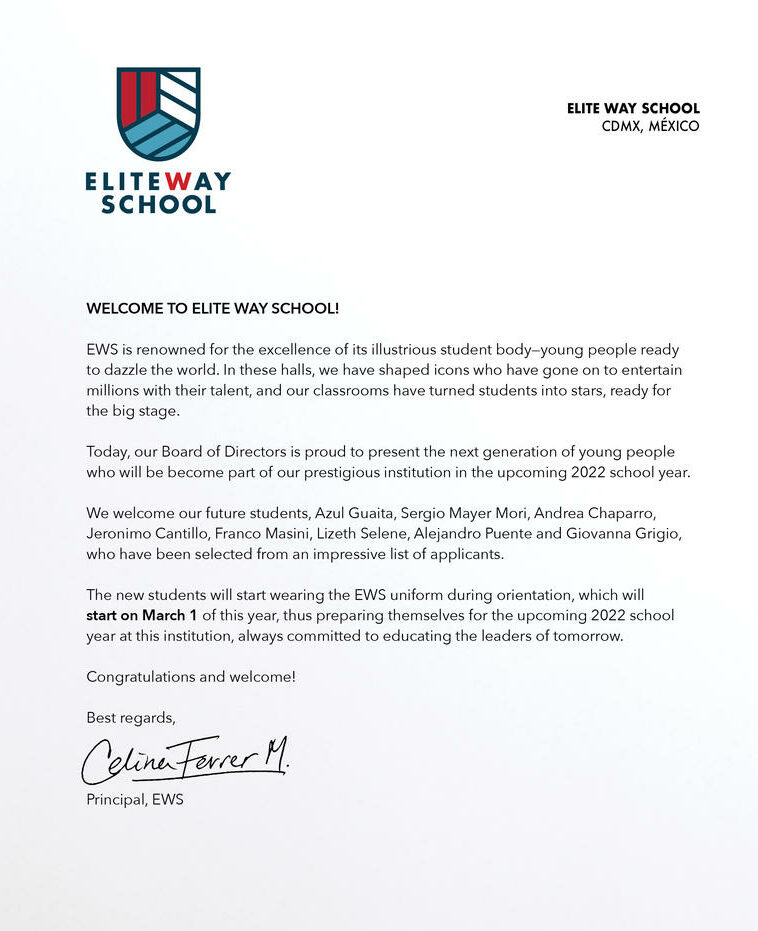 In case you can't read it on your device, the cast includes Azul Guaita, Sergio Mayer Mori, Andrea Chaparro, Jeronimo Cantillo, Franco Masini, Lizeth Selene, Alejandro Puente and Giovanna Grigio.
The original Rebelde series
The setting is the same as the original, but how much else is retained we don't know yet. The original had the key cast members form a band and the actual cast were themselves in the band RBD who sold over 15 million records world-wide. They performed their own music on the show, and we wonder if this will be a key theme for the new show. Well keep you posted.