Star Wars Andor is filming in Winspit Quarry near Worth Matravers, a location previously used for Doctor Who and Blake's 7
Back in the 1970s, it was a standing joke the the BBC used the same quarry for all it's location filming on Doctor Who and other shows. There's more than a grain of truth to this, and the production team behind Star Wars Andor recognises you can't keep a good quarry down.
The BBC has several pictures from the Star Wars Andor filming and at the bottom of the article mentions the fourth Doctor's Destiny of the Daleks and Blake's 7 Games. Here the quarry provided the locations for Skaro (home world of the Daleks) and Mecron 2 respectively.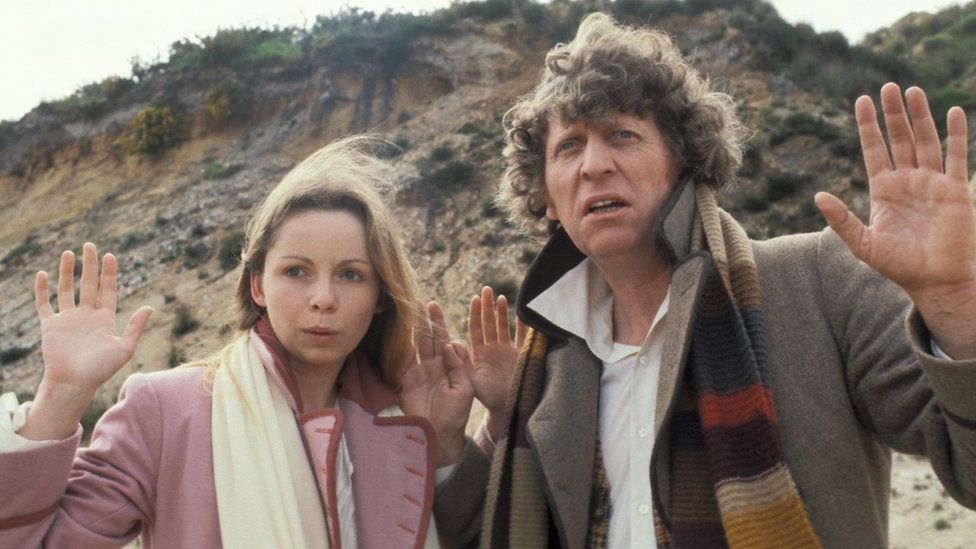 This is just the tip of the iceberg. Thanks to the Doctor Who Locations Guide, we also know that the adjacent Winspit Beach was used for second Doctor story The Underwater Menace. Around ten miles aways is the appropriately named Masters Pit, used in Peter Davison's final fifth Doctor story The Caves of Androzani, and the current location is less than seventeen miles from Lulworth Cove where Sylvester McCoy's seventh Doctor took on the Curse of Fenric!
Meanwhile back on Andor…
The Star Wars Andor series is a prequel to the 2016 spin-off film Rogue One, and follows main character Cassian Andor. Lead actor Diego Luna and some stormtroopers were recently spotted filming on a beach in Lancashire (see this BBC article).
We'll keep you posted on other Star Wars / Doctor Who / Blake's 7 news as we get it. Hmmm… that's one crossover we'd be fascinated to see!