With Stranger in a Strange Land released, the streamer offers a brief behind-the-scenes look. 
After the first chapter of The Book of Boba Fett debuted on the 29th December, Disney+ have followed up with a short behind the scenes promo.
Focussing on the central performance of Temuera Morrison, who plays the titular anti-hero, the minute-long promo features comments from executive producer Dave Filoni as well as director Robert Rodriguez. Morrison himself talks about the sense of power he gets from donning the famous armour.
Being Boba Fett
The Book of Boba Fett Chapter One: Stranger in a Strange Land (Spoilers)
In the first chapter, we saw the Bounty Hunter's escape the Great Pit of Carkoon. The place of his ignominious apparent demise in Return of the Jedi, his exit was promptly executed in the first few scenes. Despite its pivotal place in the character's history, it was only ever likely to be a perfunctory explanation.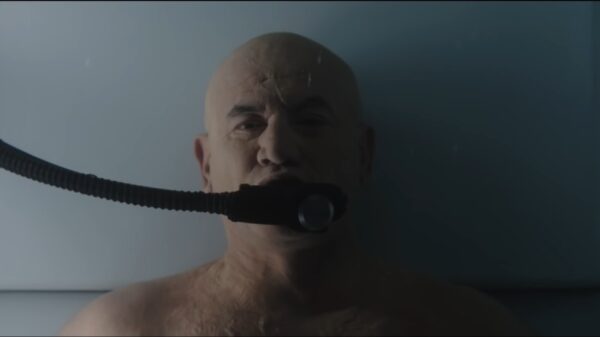 What followed was far more interesting; Fett's fever dreams from within a healing bacta tank filled out a good half of the episode. We saw him relieved of his armour by Jawas and taken prisoner by Tusken Raiders. A terrific final set piece saw him earn the respect of his captors after besting a massive, multi-limbed sand-dwelling lizard.
In the present day, Fett began to establish himself as Jabba the Hutt's replacement. Meeting Jabba's former vassals, the current mayor of Mos Espa's actions highlighted him as a potential adversary. Insisting on his own style, Fett promptly encountered resistance from a gang of electric staff-welding assassins. Who sent them remains open to question, perhaps the Mayor or the seemingly welcoming Twi'lek Garsa Fwip (Jennifer Beals)?
As well as the support of Jabba's former Gamorean guards, a pair with shifting loyalties, we enjoyed the interaction between Morrison's Fett and Ming-Na Wen's Fennec Shand; although she calls him boss, they seem like a winning partnership. Temuera Morrison gives a winning performance throughout, humanising the formerly impassive bounty hunter through his travails.
Despite the suggestions of director Robert Rodriguez, not all of the trailer footage was drawn from this first episode. We look forward to where this is all going after an entertaining, if measured, start.
The Book of Boba Fett Chapter Two comes to Disney+ on Wednesday 5th January 2022.