Rebooting a much-loved children's classic is a risky business (just ask Russell T Davies), but thankfully the folks at CBBC have managed to make a rollicking 21st century Danger Mouse.
Everything DM fans could hope for is all present and correct in this action-packed opener. The hissing Baron Greenback, the bluff Colonel K (now accompanied by the Q-like Professor Professor Squawkencluck – that's not a typo, her first name is also Professor) and, of course, the hapless Penfold and the unflappable Danger Mouse himself. He even says the immortal lines "Penfold, shush" and "good grief!"
However, the show doesn't merely rest on nostalgia for the parents watching. The whole thing is far pacier than the original and, while it retains the same irreverent humour, it now comes with a pronounced line in pop culture references and metafiction ("we've blown the series' budget on the special effects!").
The animation is also very well updated, with only minor enhancements made to the major characters (I, for one, think DM's new tuft of hair rather suits him). However, while the charming Cosgrove Hall series was short on funds – often having characters stand still and walk into dark rooms to save on costs – this show is keen to demonstrate its crisp CG cartoonery. Within five minutes, DM has fought aliens in space, battled a giant robot and floored the entirety of the city of London!
But grown-up fans are probably most interested in the famous cast and how well they match up to their predecessors.
Thankfully Alexander Armstrong is perfect casting, as is Stephen Fry as a more active Colonel K. Dave Lamb is also on hand to take over the narration duties and looks set to be as quirky here as he is on Come Dine With Me. That said, it would be fun to hear Armstrong stretch himself as the narrator too, just as David Jason did in the original. However, the most successful at recreating the past is Kevin Eldon, expertly matching Terry Jones' nasally tone for the pipsqueak Penfold – here labelled "the world's twelfth greatest sidekick."
Naturally, older fans may lament the loss of David Jason and the general whizz-bang style of this reboot, but they should remember that it is intended for a different audience and, fingers crossed, the constant blasts of humour and cartoony set-pieces will hook a whole new generation of kids onto the world's greatest spy (sorry, 007!).
As you would hope, the new Danger Mouse is simply light-hearted, fun viewing for all ages.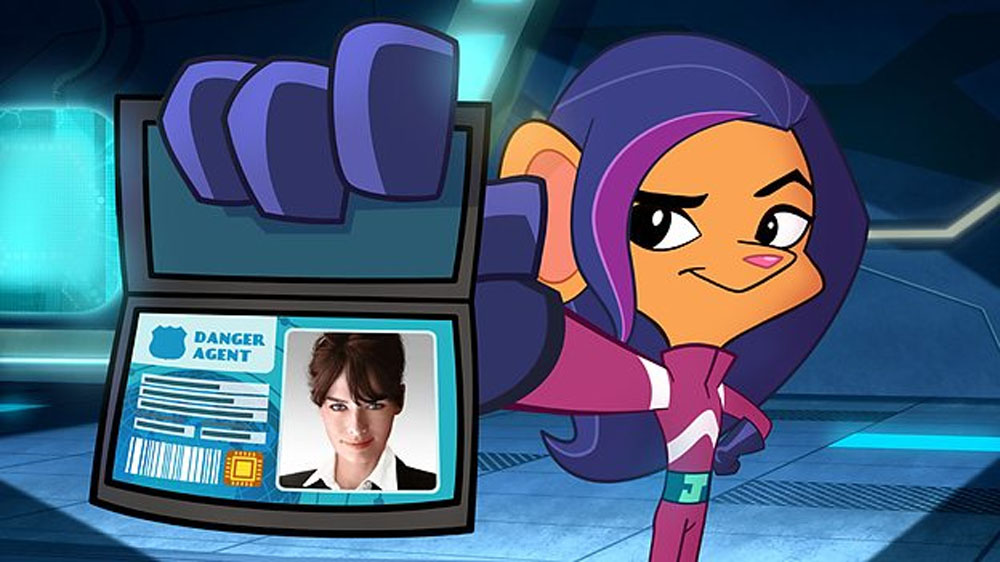 After this 22 minute introduction, the regular runtime goes down to 10 minutes for a mega run of 52 episodes. It might be hard to keep up the pace but, with the promise of such guest stars as Game of Thrones' Lena Headey and Pointless' Richard Osman – plus the return of Count Duckula (hooray!) – let's hope the show can continue on at this quality.
Everyone now: "He's the greatest. He's fantastic…"

Aired on Monday 28 September 2015 on CBBC.
> Buy the complete Danger Mouse collection on DVD on Amazon.
What did you think of the new Danger Mouse? Let us know below…
> Follow Christian Bone on Twitter.
> Read more of Christian's musings on TV, films and books over on his blog.