After the loss of Humphrey (Kris Marshall) in last week's emotional Death in Paradise episode, the arrival of DI Jack Mooney (Ardal O'Hanlon) provides a shot in the arm to keep us intrigued in this season's penultimate story.
"He was hoping that you could help with a new case. Well, it's more of an old case. I'll explain on the way."
The continued freshness is not just down to the new blood though, as the central mystery takes an intriguing turn and centres on an eight year old cold case. This New Tricks style investigation is a new slant for the show (for example, we are robbed of our traditional pre-credits execution that the story builds on), but this is an episode so jam packed, that you hardly notice.
The guest cast is once again a strength with this instalment boasting strong performances from Tony Gardner (Last Tango In Halifax), Chloe Pirrie (Brief Encounters) and, in a casting coup, The Big Bang Theory's John Ross Bowie, in a small but pivotal, cameo.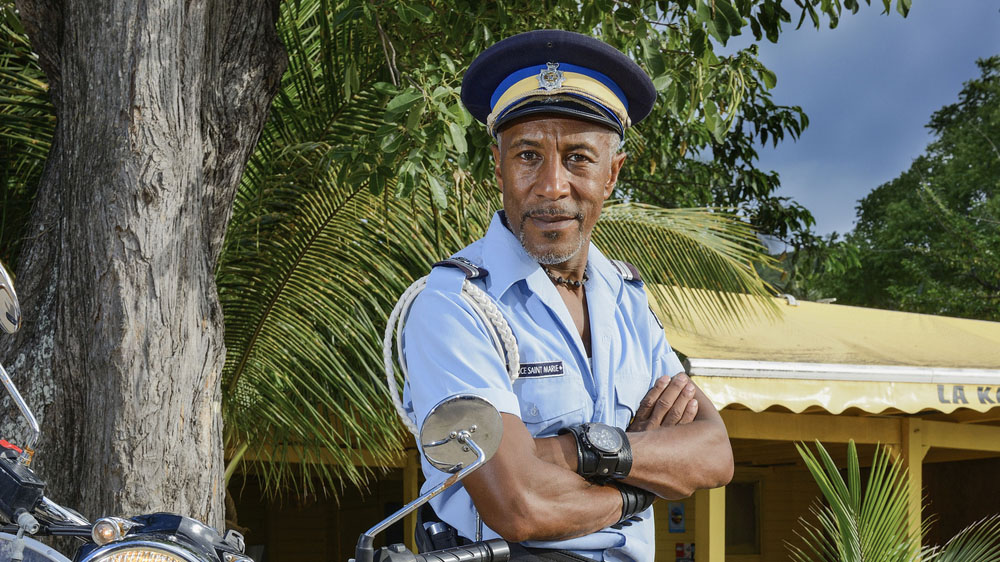 "5,000 miles is a long way to go when you don't know what you're looking for."
For his part, Ardal O'Hanlon seems to fit right in as Jack. Despite the noticeable changes the show has made to keep it fresh this series, its very much business as usual in some respects though with Jack falling into the 'bumbling but brilliant' Columbo-style detective the show has always embraced. However, he has enough individuality as a character to keep us entertained.
The originality of him being a widower and a parent is a fresh angle for the show's lead, and the sweet chemistry he shares with his onscreen daughter Siobhan (Grace Stone) adds a lovely energy to the show. One particularly lovely scene between the two, where they reminisce about Jack's late wife/Siobhan's mother, is played very earnestly by the pair and showcases O'Hanlon's softer range.
Emotion is a key point in the episode, not just with Jack but also in the central mystery, which has a genuinely bittersweet and macabre ending, as the killer is apprehended. This is one of those rare episodes where absolutely everything keeps you guessing and writer Dana Fainaru does a great job in making this proper introduction for the new lead a really fantastic instalment. Long term fans will love the reference Jack makes to DI Charlie Hulme (played originally by Hugo Speer), the policeman murdered in the show's first episode six years ago.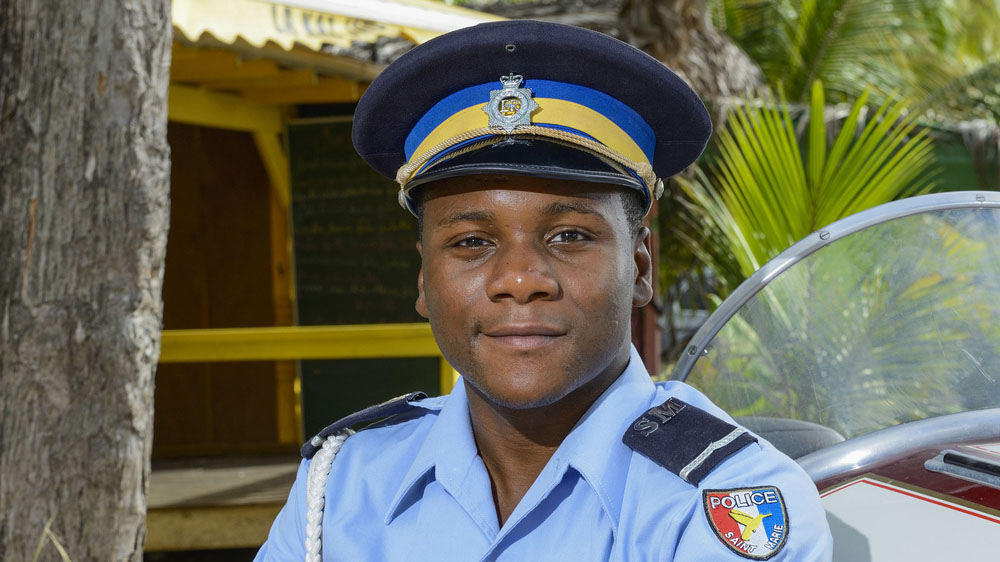 And while still being fresh, the traditional red herrings still apply with the suspects being involved in scandals such as drug dealing, extra marital affairs and fake journalism. Catherine and the Commissioner also make an appearance, to solidify Jack and Siobhan's introduction to Saint Marie life. Let's hope they can keep up this momentum.
"That's it. I've got it. Thank you, Saint Ursula."
While his introduction in the London episodes served as a sort of backdoor pilot for the character, here we get to see him in full swing. An intriguing mystery, character development and a continued desire to reinvigorate the show's format makes this one of the best episodes of the season.
It's been a great idea to introduce Jack now, since this means they can hit the ground running with Death In Paradise's recently confirmed seventh run on BBC One in 2018.
Aired at 9pm on Thursday 16 February 2017 on BBC One.
Buy the complete Season 1-5 boxset on Amazon.
What did you think of this week's episode? Let us know below…