A new season of Game of Thrones is like welcoming back an old friend and the HBO drama's fifth season begins with a sombre if unspectacular opener.
Following the climactic events of Season 4's finale, there is an air of change around Westeros as the Lannisters come to terms with Lord Tywin's (Charles Dance) death at the hands of his youngest son, Tyrion (Peter Dinklage).
In a break from tradition, the episode begins with a carefully constructed flashback sequence to Cersei's (Lena Headey) childhood. Newcomer Nell Williams has certainly done her homework for the part as echoes of the adult Cersei shine through in her nuanced performance. Nell captures the air of superiority and weariness with those around her that we've come to expect and love from the Queen Regent over the last four years.
'The Wars to Come' is very much an episode of set-ups and foreboding, and at times the slick production suffers from a slightly meandering pace. It's hard to care too much for the latest disaster that befalls Daenerys Targaryen (Emilia Clarke) in Meereen, and the ever grumpy Stannis Baratheon (Stephen Dillane), who remains stationed at Castle Black, having finally won a battle. As the chess pieces continue to be moved into position, we can't help but hope that the characters will finally do what they say they will.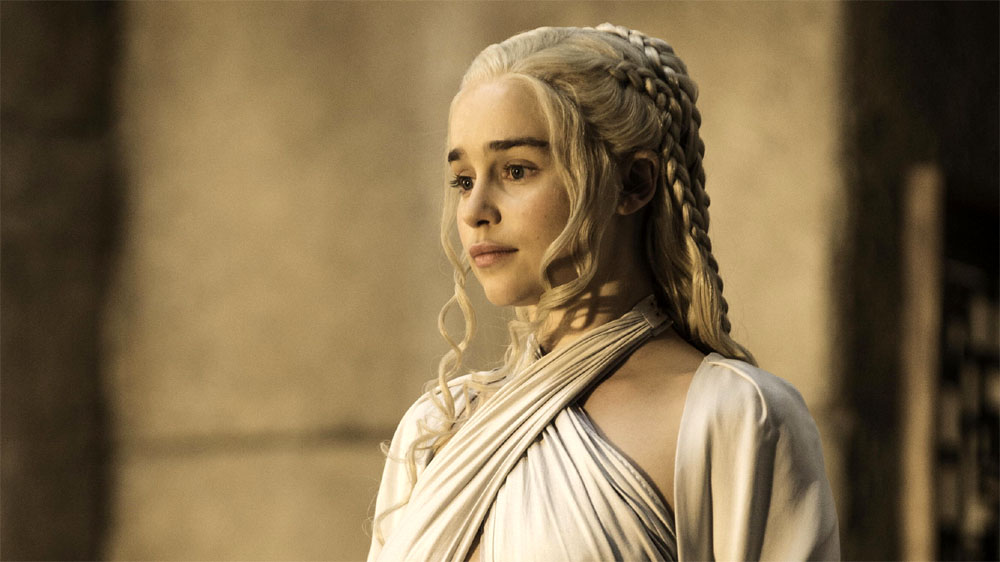 It's difficult to take Petyr Baelish (Aidan Gillen) too seriously as the scheming character's accent veers wildly from scene to scene and we're left wondering if the actor has chosen to portray Littlefinger as a moustache-twirling pantomime villain. It's a shame as Gillen's performance has otherwise been excellent in previous episodes.
Undoubtedly the best moments of the episode come from Tyrion and here we find the Imp dishevelled, unshaven and more than a little self-pitying as he accompanies Varys (Conleth Hill) into Pentos. Throughout the years, Varys has always lurked somewhere in the shadows, silently gathering information on the bigger players in the game. This year it looks as if Varys will at last step into the light as he sets his plan to install Daenerys on the Iron Throne in motion.
As ever with the show there is a healthy dosage of the sex, blood and brutality that we've all come to expect and, in particularly chilling scenes, Mance Rayder (Ciaran Hinds) writhes in agony as he's burnt alive having defied Stannis for the last time.
'I wish you good fortune in the wars to come.' Mance's final words echo in our minds and once again enhances the foreboding themes prevalent throughout the episode.
Entering its fifth year, Game of Thrones has all but shaken off the shackles of George R. R. Martin's A Song of Ice and Fire and a number of scenes and plots from the books have been discarded here. Whilst book fans will undoubtedly be disappointed by this, the show has grown into its own thing now and has the confidence to throw out some of Martin's flabbier indulgences.
'The Wars to Come' is a solid opener which perhaps fails to reach the dizzying heights the show is famous for, but is nevertheless a welcome return. There is a sense that, at last, winter is truly coming.
Aired at 9pm on Monday 13 April 2015 on Sky Atlantic.

> Buy the complete Season 1-4 boxset on Amazon.
What did you think of the episode? Let us know below…