After a long wait, Game of Thrones returns with an atmospheric and dark episode, laying the foundations of what's to come in this sixth season.
There's a lot going on in this episode as we deal with the fallout from Season 5's finale last year. At Castle Black, Jon Snow's body lies forgotten and abandoned in the snow whilst his dire wolf, Ghost, is trapped inside. The aftermath of bloody battle hangs over Winterfell as Ramsay's men pursue Sansa and Theon through the snow.
Jaime's ship returns to King's Landing carrying the body of Myrcella to Cersei whilst Margaery languishes in a cell under the watch of the High Sparrow. Tyrion and Varys reflect on Daenerys' departure through Meereen's streets unaware Khal Moro's Dothraki has captured their Queen. Jorah, suffering from his greyscale affliction rides with Daario in search of Danaerys and in Braavos Arya has been reduced to a beggar on the street, blind and unable to fight.
As Jon Snow's body is discovered and laid on a table inside, Ser Davos and Jon's friends discuss how to deal with Thorne whilst Thorne delivers a speech to the Night's Watch justifying the murder of Jon Snow. 'Loyalty is the foundation on which the Night's Watch is built,' says Thorne mere hours after his loyalty left Jon to lie in his own blood.
Later, Thorne offers Davos amnesty and a horse to ride to the South if he lays down his arms against him. Barricaded in the room with Jon, Davos suggests 'The Red Woman' could help them overcome Thorne's men.
Theon and Sansa's daring escape from Ramsay's clutches leads them pursued by men and dogs through the snowy forests and forced to cross a biting river. Theon's valiant attempt to distract the men from finding Sansa does not go as planned but the timely arrival of Brienne and Pod sees their capturers slain.
Brienne offers her services to Sansa who gratefully accepts. Aside from this it's great to see Pod's combative prowess has grown even if he's still quite vulnerable.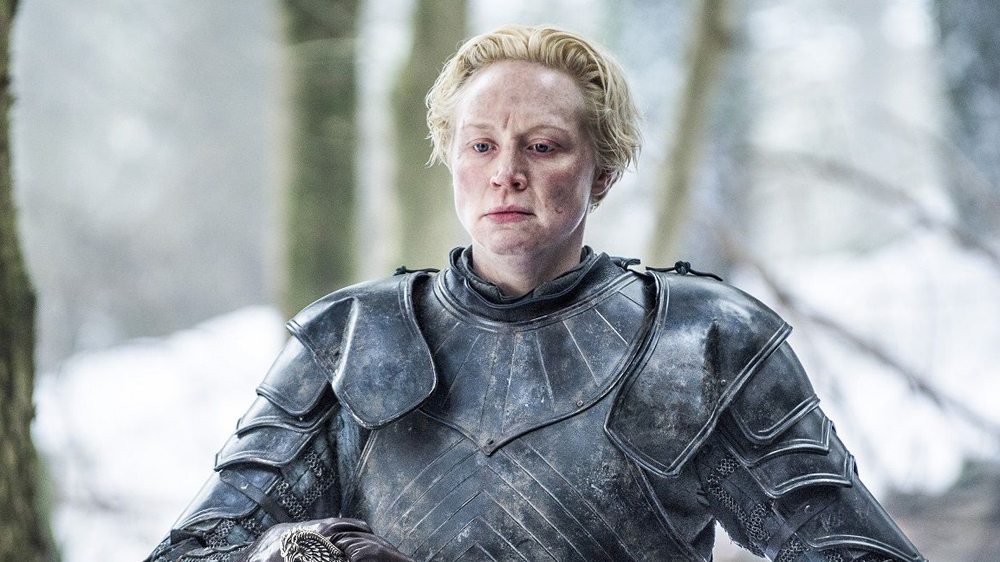 Following Cersei's humiliation she is faced with the realisation that another of her children, Myrcella, is gone.  Jaime's attempt at comforting his sister 'no one can hurt her any more' does little to reassure her as Cersei reflects on the Witch's prophecy against her. It's hard not to feel a little sympathy for Cersei as she remarks upon Myrcella's goodness and her belief that if she could make something so pure 'maybe I'm not a monster.' As Jaime vows to take 'everything' can anything stand in the way of their retribution?
Ellaria and her Sand Snakes wrestle control of Dorne from Prince Doran, murdering him, his men and his son. As Doran lies dying, Ellaria tells him 'you're not a Dornish man. You're not our prince. Weak men will never rule Dorne again.' It's a scene which emphasises the empowerment of women in Game of Thrones' male dominated world.
The threat of the Sons of the Harpy still clouds Meereen's future although Varys' believes his little birds will soon return with news of their hidden organiser. Before that can happen, however, they learn Danaerys' ships have been set alight in the harbour.
Elsewhere, Daario and Jorah's search heralds a worrying discovery whilst Danaerys' defiance wins respect from Khal Moro whose attitude changes when he realises she is Drogo's widow. As a Khal's widow Danaerys will be sent to live out her days in the Temple of the Dosh Khaleen – a fate that isn't exactly on Danaerys' to-do list.
As the episode draws to a close there's a final shocking revelation as Melisandre takes on an old and haggard form in place of her customary youthful beauty. Is this her true form? The next few weeks promise to be very interesting indeed.
'The Red Woman' is an engaging, at times heavily atmospheric and always cinematic premiere that ensures Game of Thrones returns not with a whimper but a sure and deliberate statement of intent.

Aired at 9pm on Monday 25 April 2016 on Sky Atlantic.
> Buy the complete Season 1-5 box set on Amazon.
What did you think of this week's episode? Let us know below…
> Follow Tobias Forrest on Twitter.