Well, that's a shame – Vicky didn't last long…
It's the day of two matriarchal funerals: the passing of Ann's much-loved mother and colleague of Clare who was battling cancer during her daughter's kidnap last season contrasts cleverly with Tommy Lee Royce's murdered mummy.
Whilst the Gallaghers have a full and joyous turnout, Royce only has a grieving handful, including the mysterious Frances. Oh, and of course Catherine rocks up too because when you're a suspect in a homicide with no alibi that's the most obvious thing you should do, right?
The fury from James Norton as Royce in angry tears and spit as he was literally carried out of the crematorium was very powerful. When it comes to Catherine he is clearly unhinged and unwilling to take responsibility for his previous actions.
Quite why Frances hangs off his every word is beyond us, but hopefully her backstory might clear this up in the coming weeks. We're assuming she's going to make a snatch for Ryan at some point now she's working as his teaching assistant, but hopefully writer Sally Wainwright will throw a curveball before going down that route.
Having left Clare in the company of the Gallagher family's loved ones, Catherine returns to the wake to her alcoholic sister. Neville's line about his daughter thinking he doesn't know she smokes was almost a throwaway, but it's one that resonates with this programme – how much do the people of Hebden Bridge really know about one another?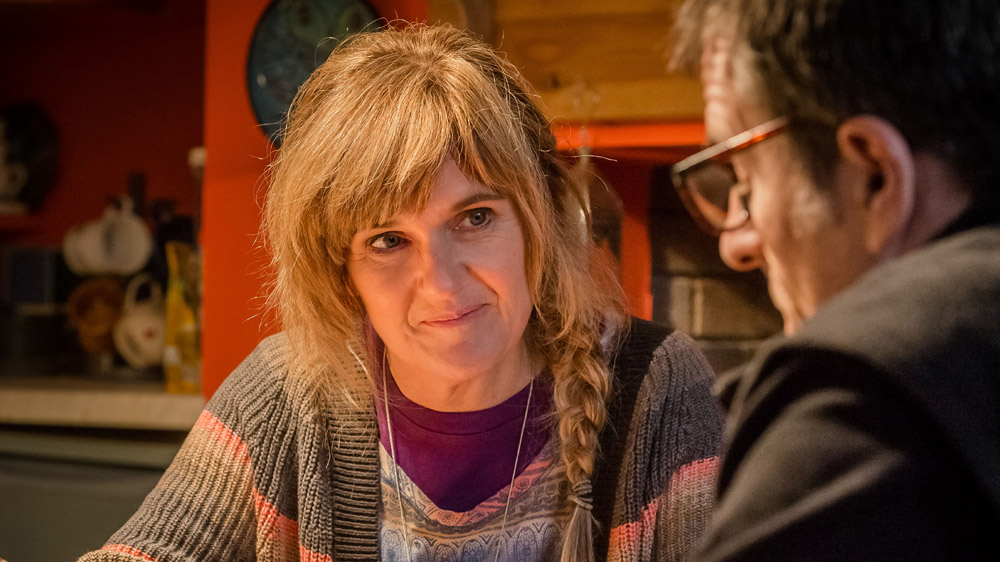 We love the relationship between Clare and Catherine; it's honest and truthful to how siblings behave – willing to die for one another in one breath before throwing cutting insults in the next. Catherine reveals she's found out Neil has a bit of a criminal history, clearly trying to look out for her sister, but Clare is having none of it, venturing into town to score despite Catherine literally on her knees begging her not to.
If they weren't already on screen together then we'd be leading the charge for Sarah Lancashire and Siobhan Finneran to have their own show.
And poor, lovestruck, bonkers Vicky. DS Wadsworth claimed to leave his wife for her in a desperate attempt to claw back the compromising photos she took last week, but it backfired when it ended with them both on the floor of her flat with electrical wire round her neck.
We're gutted that the madly brilliant Amelia Bullmore is presumably out for the rest of the season, but hopefully it means the so far criminally underused other woman in Wadsworth's life, Julie Hesmondhalgh, will become more than just a bit part.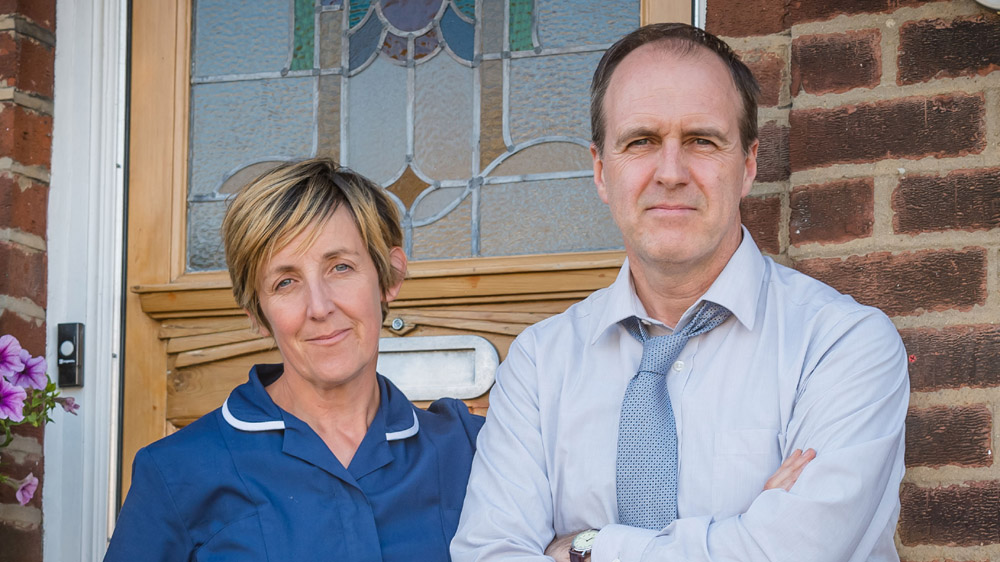 There was also a bit of people trafficking to be seen this week too and some light relief in seeing Sarah Lancashire taser one of the cronies in the balls. Catherine brings home one of the rescued girls due to lack of care facilities in the region (she really needs to stop bringing home waifs and strays – what would the Police Complaints Commission have to say about it all?).
There's mention of a notorious Halifax gang being involved – we can't help but wonder if Neil has got his hand in there too.
Again, another cracking episode of Happy Valley, adding more layers of tension than we're able to handle.

Aired at 9pm on Tuesday 16 February 2016 on BBC One.
> Buy the complete Season 1-2 box set on Amazon.
What did you think of this week's episode? Let us know below…