Reeling from five year old Joe's diagnosis in the first episode of BBC One's new family drama, this week saw his family trying but failing to cope with the implications.
Focussing on the right educational path, we are shown a few of the options.
For mum Alison, instinct tells her the family should go it alone. Disheartened by Joe's distance from his peers and soaking in all the online advice she can find, she opts to organise a home-schooling schedule by sheer force of will, coercing family members to sign up.
Dad Paul takes a different approach; after a well-intentioned but disastrous attempt to remove Joe from his music, he visits a special school and can see the benefits of an education in a tailored environment.
Further advice is sought, with Alison putting her brother's partner Nicola in an invidious position when she emotionally blackmails her to meet up with former lover Michael for an expert opinion. He counsels to remain within mainstream education with extra support and skewers the Hughes family perfectly; the parents need to be working as a team.
Despite all this outward coping, Alison is still unable to accept the diagnosis or admit it publicly. Morven Christie grants her an admirable but sometimes unlikable intensity as we follow her going to further lengths to follow her gut feeling.
We have warmed to the character of Nicola (Vinette Robinson), who is clearly the sanest of the bunch and whose dilemma is enough to justify her own show. She is the outsider, trapped in a small village of monstrous extended family members who all know her business and frequently remind her of it.
Michael (Rashan Stone) offers her another chance at the path not taken and we and can utterly sympathise with her temptation.
Meanwhile Maurice (Christopher Eccleston) has his own problems in what seems like light relief, avoiding singing teacher Louise after her startling suggestion that they satisfy each other's sexual needs and keeping a steadying hand on the business he has purportedly retired from running in favour of son Eddie.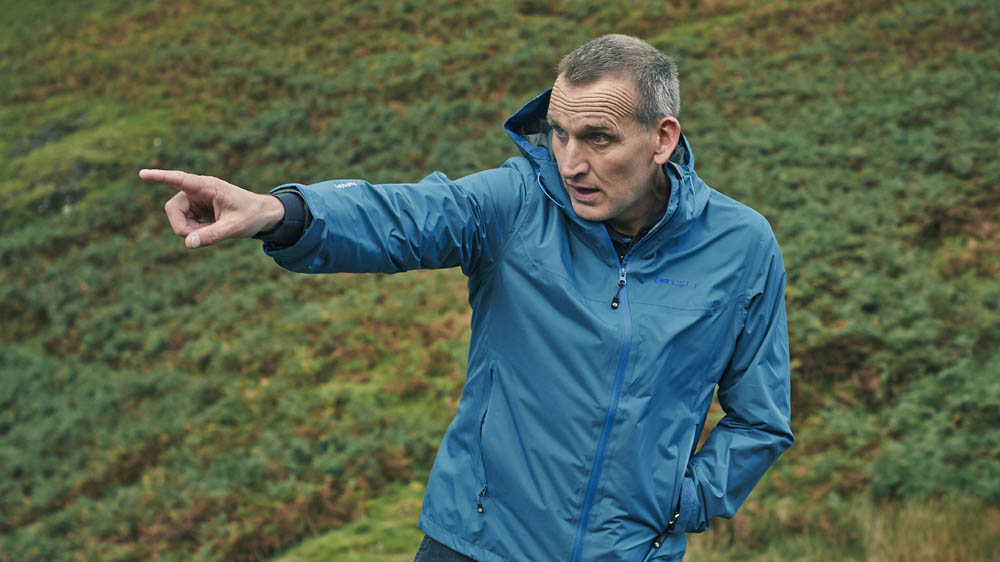 Eccleston brings a lightness of touch to his performance, presenting Maurice as a man who speaks his mind regardless of other's feelings, yet does not set out to offend. Of all the characters, his the one who struggles most to grasp Joe's challenges and provokes our most basic questions.
A telling moment early on crystallises this; together they climb a hill for the stunning view, but the lad's attention is captured by a pop can ring pull instead and Maurice is utterly at a loss.
As the story unfolds we can see the fault lines develop. Financially, there are implications for Joe's care and the struggling restaurant project.
Emotionally, Alison and Paul are pulling apart at a time when they need to be making decisions together – and they are entirely dropping the ball on sixteen year old Rebecca who, preparing to become physical with her boyfriend, has ended up enduring some cringing pizza based relationship advice from Uncle Eddie.

Aired at 9pm on Tuesday 29 March 2016 on BBC One.
> Like The A Word on Facebook.
What did you think of this week's episode? Let us know below…