With the decision made to seek outside help for Joe, the third episode of Peter Bowker's family drama found the family under close scrutiny from the start.
From dad Paul, who uses humour as a defence in classic Chandler Bing style, to Maurice's awkwardness, Eddie and Nicola's obvious "unresolved tensions" and sister Becca's detachment; no one escaped criticism in speech and language therapist Maggie's uncomfortable table-tennis themed assessment.
The pressure was felt particularly by mum Alison (Morven Christie) though, with Maggie a former schoolmate. Although she welcomed her arrival, it was soon clear that reminiscences were not on the cards and that the therapist held on to some strong feelings about their shared school days.
We could not help but feel for Alison in this; who amongst us would care to be judged by how we acted as teenagers? Later, her desperation was palpable as she failed to engage her son with a book of photos while Maggie seemed to easily make a connection.
Between Eddie's ambitious business development plans, Alison's preoccupation with securing Maggie's services and Paul's business troubles, it was no wonder that Rebecca (Molly Wright) felt utterly uncared for. Even when she forged some connection with her aunt, escaping next door to run lines for the school production, her mother followed and caused ruptions.
Desperate for attention as the family bickered after her show, she was finally driven into the arms of her monosyllabic boyfriend. While he seems rather dull, we adore camp best friend Tom (Matt Greenwood), who again delivered a hilarious and pointed put down barely looking up from his mobile.
Providing what initially seemed to be comic relief, Maurice (Christopher Eccleston) returned to his music teacher Louise to take up on the offer of no-strings sex (post ukulele lesson). However, given an apparently a disappointing first encounter, he ended up seeking pharmaceutical assistance from his GP, where of course he uncomfortably ran into daughter-in-law Nicola in her new job as nurse practitioner.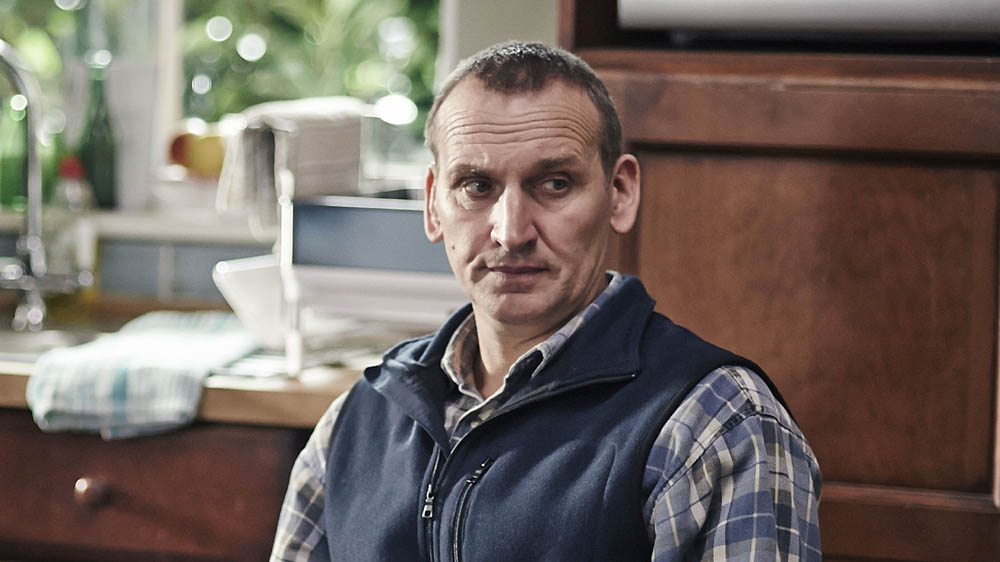 Eccleston continues to shine with awkwardness in this role, calling the shots in a wonderfully matter-of-fact manner as Maurice's alpha-male tendencies came to the fore elsewhere; offering to sell the brewery business and buy the restaurant, as well as paying for Joe's speech therapy with his late wife's life insurance pay out.
The offer for the restaurant granted Lee Ingleby plenty to work with, venting Paul's understandable frustrations at both work and home as he feels emasculated by his father in law.
With Paul painted as more easy going and Alison under fire, the story poses a tough but pertinent question; Joe needs someone to fight for him, but where is the line between being a bully and being your child's champion?

Aired at 9pm on Tuesday 5 April 2016 on BBC One.
> Like The A Word on Facebook.
What did you think of this week's episode? Let us know below…