Peter Bowker's compelling family drama continues to have us engrossed, this week revealing seismic fault lines in one relationship and a secret hidden in plain sight.
Joe's familiar morning routine was interrupted again this week, as his brewery van pickup was queried by a local bobby. Returned home in a police car, with bizarrely few questions, it was Joe's 'Polish' carer Maya who found herself under scrutiny. Investigations revealed that she actually hails from the Ukraine and has long outstayed her visa.
Rising to her defence, in truth more for her own desperate reasons, mum Alison hilariously managed, by turns, to attempt bribery, threaten and insult her father's oldest friend, police Inspector Bob Herd.
With Maya inevitably heading home, Joe's parents found themselves at odds when preparing him for the change. While Paul (Lee Ingleby) advocated keeping it light, Alison seemed desperate to provoke an emotional reaction and repeatedly tried to engage her son to obtain one.
Morven Christie's Alison feels as though she is hitting crisis point, admitting that she is worrying about everything, and it was good to see some honesty from her. She also seemed to heed advice about couples who have split up, though it did her little good as differing wishes for the family's future hit home hard.
Nicola (Vinette Robinson) and Eddie (Greg McHugh) also seem to be at odds. She has become surprisingly settled in the lakes, despite family pressures and the lure of a Stockport based trainee GP position (plus the Hat Museum, who could resist?), but Eddie seems to be set on moving on from the Brewery.
Maurice (Christopher Eccleston), after calling Alison on her actions and delivering the least healing father/son chat in history – telling Eddie he would always be in the medals at the twat Olympics – went on to make a tremendous fool of himself over sultry singing teacher Louise. Having gone cold on her, he developed a sizeable case of the green eyed monster when his police pal showed some interest.
Eccleston brings an almost child-like quality to Maurice; he is a wonderfully typical bloke, out of touch with his own feelings and coping with moments of strong emotion by burying them deep under layers of self-delusion and bravado.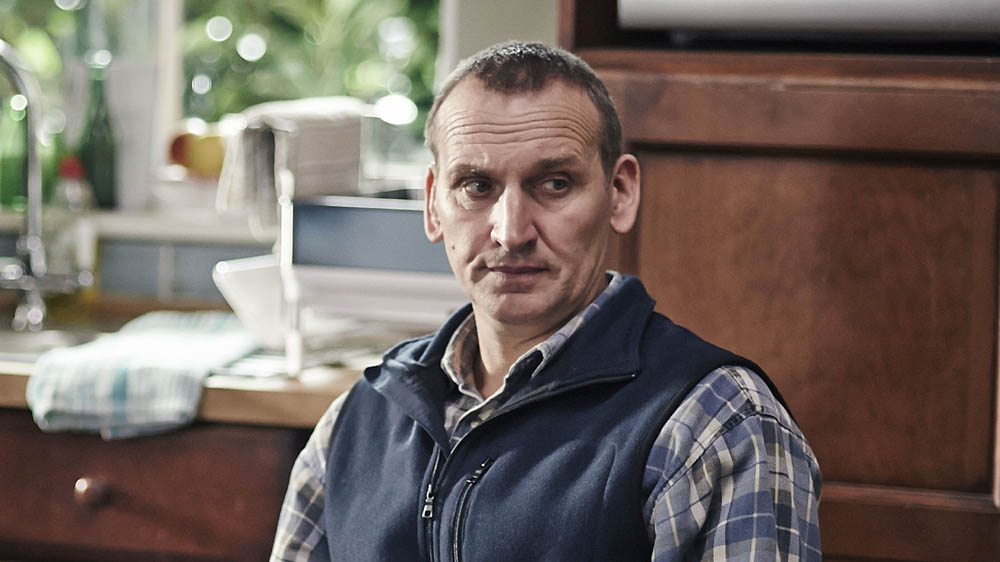 With only one episode to go, things might be looking grim for the adults but at least daughter Rebecca (Molly Wright) is on the up. Gaining the upper hand on her childish ex, she brilliantly faced him down with a threat. It might not have gone quite to plan, but it is becoming increasingly clear that she is the shrewdest member of the bunch!
Although Alison's strong-willed insistence that Joe should acknowledge Maya's leaving became almost too much to bear, she did pose a thought provoking question: Does Joe not have feelings or is he drowning in them, unable to give them voice? Either way his touching farewell to Maya, to the tune of Motorhead's 'Ace of Spades', certainly stirred plenty of strong emotions in us.
Ahem, there's something in our eye…

Aired at 9pm on Tuesday 19 April 2016 on BBC One.
> Like The A Word on Facebook.
What did you think of this week's episode? Let us know below…