The Fall is frustrating television at its creepiest. Or possibly creepy television at its most frustrating.
I admit to spending at least portions of the last few episodes feeling masses of frustration at the fact that, apparently, they can't just swoop in there and arrest the guy and worry about the rest later. At times, it begins to feel like hurdles are being thrown in the way just to prolong the journey to its logical conclusion: either Paul will be stopped, or he gets away with it.
It's increasingly looking like it will be the former, and I did a little internal sigh of FINALLY when DS Tom Anderson took him into custody. FINALLY. I just don't trust that this will go well, though.
But what about that unfortunate run-in with James Tyler that led to Paul's arrest? When shady characters stand in opposition to other shady characters, who do we root for?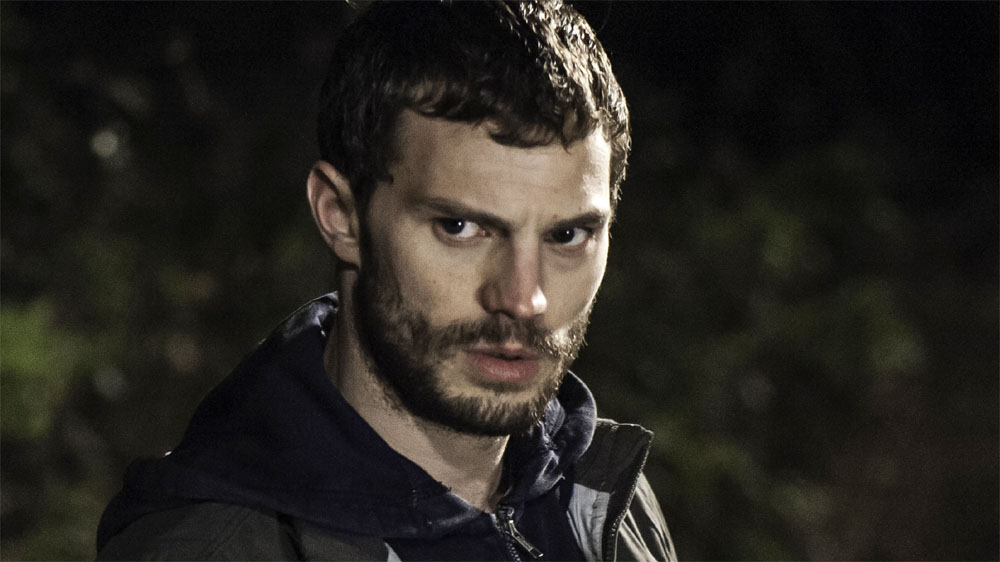 I'm loath to root for Paul, a terrifying, manipulative murderer with some serious issues – but do I want to see him get the living snot kicked out of him by the violent and dangerous Tyler and his equally horrible friends? Not really – maybe because it's the wrong kind of justice, punishment for the wrong reasons. These moral ambiguities make for uncomfortable viewing at best.
Later, we see Gibson watching the video of Rose Stagg, and it hurts. We think it can't get more painful, and it does. Anderson's face betrays perfectly the precise moment that Gibson's heart breaks. Valene Kane takes us on a heartbreaking emotional journey in mere moments: speaking to Paul, she appeals to whatever compassion she hopes he may possess, she appeals to his memory of their past sexual relationship, she rages against his detached cruelty, she sobs desperately. She breaks our hearts too. Kane is mind-blowingly good here.
Indeed, I could easily have devoted this entire review to a list of all the things I loved about so many of the pitch-perfect performances in this episode: Jamie Dornan chillingly maintains that calm even in police custody, Aisling Franciosi's Katie shifts seamlessly from bold to broken, Sally Ann's disbelief and disappointment is played with painful truth by Bronagh Waugh, and the contrast between John Lynch's quiet but palpable disdain as Burns played opposite the beyond creepy sense of unrepentant calm exuding from Sean McGinley's every pore as that imprisoned paedophile former priest is profoundly good.
If it wasn't all quite so well executed, I'd question the wisdom of putting myself through such a stressful experience.

Aired at 9pm on Thursday 11 December 2014 on BBC Two.
> Buy Season 1 on DVD on Amazon.
> Order Season 2 on DVD on Amazon.
What did you think of the episode? Let us know below…