Continuing their hit Films in Concert series, the Royal Albert Hall welcomed the world's most famous secret agent to London earlier this month.
Accompanied by a live orchestra, the sold-out screening of Casino Royale followed previous similar events for Raiders of the Lost Ark, Aliens, E.T., Jurassic Park and Gladiator.
As Daniel Craig's Bond era trudges on, with his recently confirmed fifth instalment due in two years' time, it's easy to forget what a breath of fresh air his portrayal of Ian Fleming's hero was when he burst into cinemas with that brutal black and white pre-titles introduction back in 2006.
And it wasn't just Craig giving the franchise a new feel.
David Arnold had largely relied on Monty Norman's classic James Bond theme in his solid but safe scores for Pierce Brosnan's final three 007 adventures, but Casino Royale saw the Sherlock composer really making his own mark.
Mostly ditching Norman's iconic theme until the bombastic rendition that plays over the end credits, Royale's musical highlights are instead based around Vesper's soaring love theme and the late Chris Cornell's 'You Know My Name'.
Conducted by Gavin Greenaway, the Royal Philharmonic Concert Orchestra brought the movie's score to life with true Bondian swagger.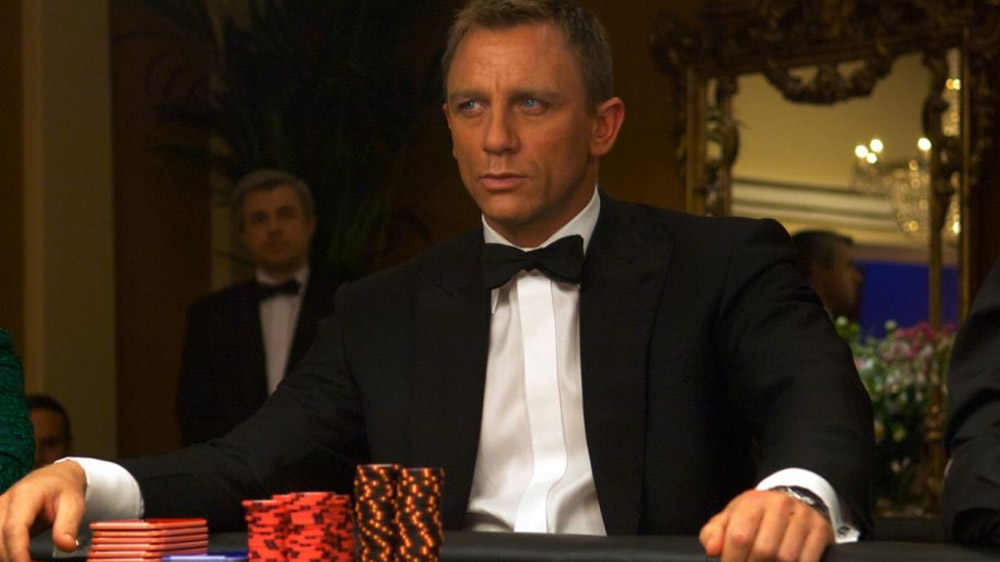 While Craig's second outing in the tux, Quantum of Solace, has a lowly reputation that it doesn't quite deserve, one thing that fans do agree on is that the 2008 movie featured some of David Arnold's best work to date. If the Casino Royale event marks the start of a series of Bond screenings with live music, we'd be very happy indeed.
In the meantime, film fans can look forward to Jaws, Disney's Fantasia and The Addams Family at the Royal Albert Hall this autumn!