Here's a piece of news that we weren't expecting, which you could even say is insania: Peter Andre, the pop star turned reality TV star, has signed up for a role in Thomas The Tank Engine.
Andre will play a car named Ace in the upcoming movie Thomas & Friends: Big World! Big Adventures! which is coming to cinemas on July 20th.
Here's a picture of Andre holding a picture of Ace, to help you imagine that a bit better…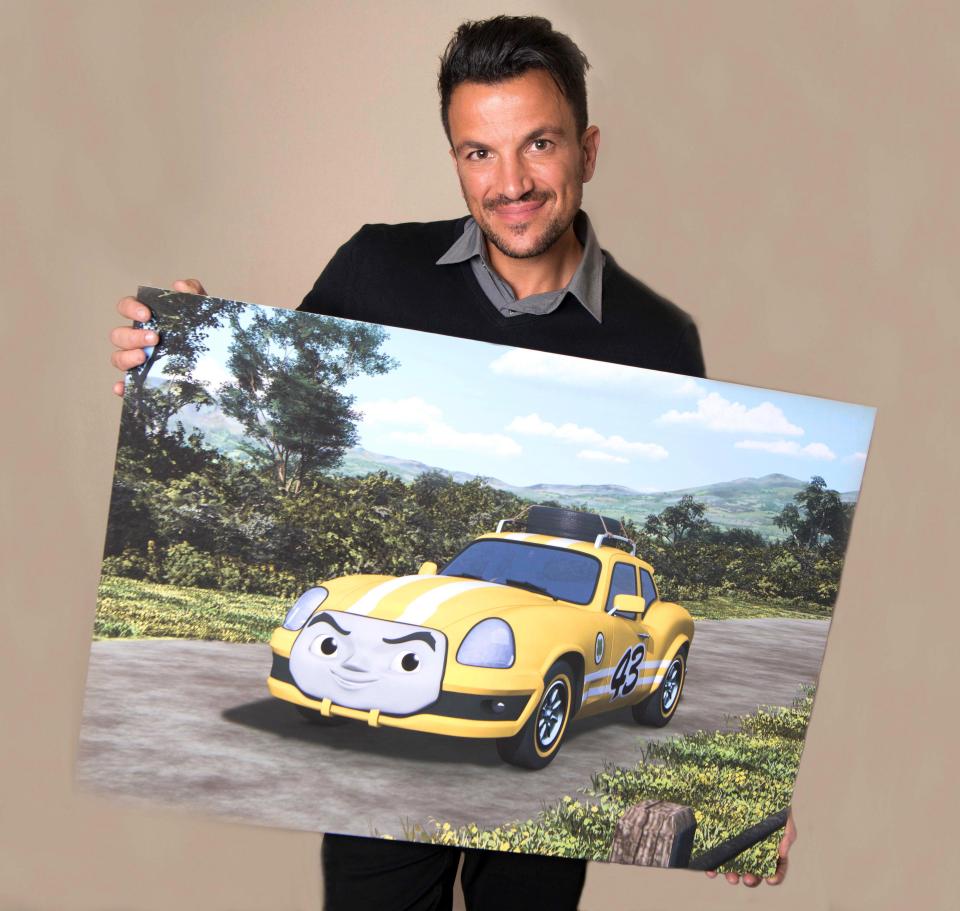 And here's another curious quirk to this story: Andre nabbed this role after spending £85 per episode for an online acting course featuring Al Pacino.
"You learn so much within minutes. They're incredible lessons", Andre told The Sun. He also mentioned that "Steve Martin does a brilliant comedy one."
Could Andre's performance as a yellow car be the show-stopping combination of Al Pacino and Steve Martin that we've all secretly been yearning for? Here's hoping.
"I hope I can keep ­progressing in the ­voiceover world", Andre added, before stressing that he isn't planning a move to LA. "The kids are at school here," he said,"but I'm open to spending more time in LA for work."
Will Ace cross paths with a mysterious girl in this movie? We'll just have to wait and watch to find out…
Story credit: The Sun
Image credit: Press Association