Nathan Parsons (The Originals) and Tiera Skovbye (Riverdale) are jumping on over to Once Upon a Time this season, it has been announced.
Skovbye made herself known to audiences as Polly during Riverdale's first season, and has now een cast as Robin – daughter of Robin Hood and Zelena. The TVLine report describes her as "a strong-willed good girl turned rebel who is struggling to define her identity. As the daughter of powerful parents, she can never seem to escape their shadows, which drives her crazy. Tired of towing the line, Robin is ready to break out into the world and find her own adventure."
Parsons, meanwhile, will portray "a confident and charismatic slacker-turned-successful-lawyer. He's polished, but not stuffy or smarmy. A natural guy's guy, Nick has an instant likability and always says the right thing," according to EW.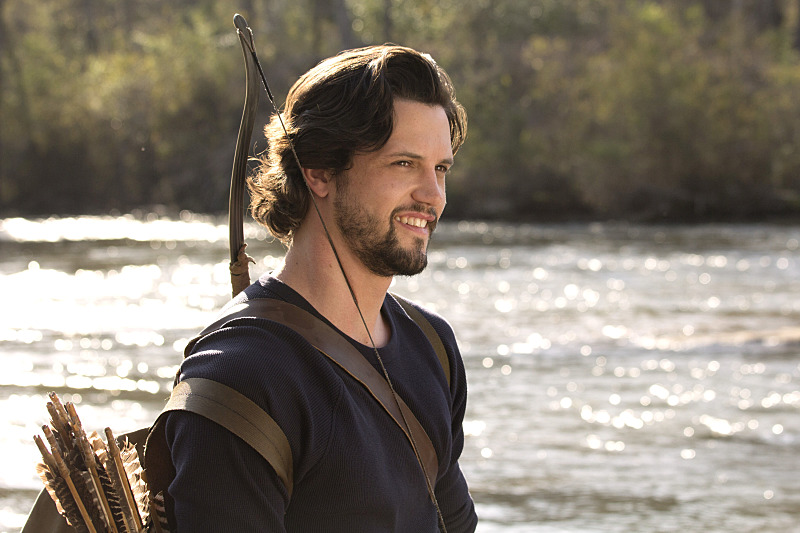 Meanwhile, things are hotting up between Ivy and Henry, according to co-creator Eddy Kitsis.
"She has her sights set on him," he told TVLine. "How he feels about it, we'll have to wait and see. But she definitely seems like she is interested."
Those who enjoyed Regina and Jacinda's recent interaction will also be pleased, with Dania Ramirez teasing to EW: "Jacinda and Regina have a lot of similarities. They share a maternal instinct that whether you have a kid or you don't have a kid or whatever that journey is, I think she's very loving and encouraging, and I feel like she's so far been a real rock for Jacinda, and has helped her find strength at times that she has wanted to give up."
06/11/2017: Synopsis, photos & promo for 'Wake Up Call'
Feeling like a third wheel as Henry and Cinderella's relationship strengthens, Regina is surprised to find herself needed by Drizella, who is searching for magic. But when a brutal truth is revealed, it could lead Drizella down a dangerous path. In Hyperion Heights, Roni seeks Weaver's help in finding answers, and Tilly offers Rogers some intriguing advice concerning Eloise Gardener.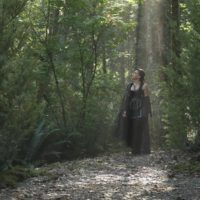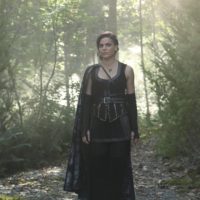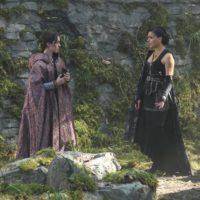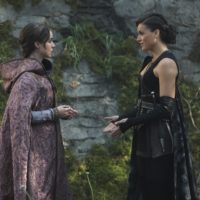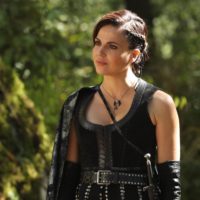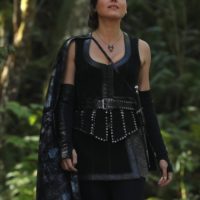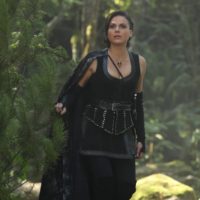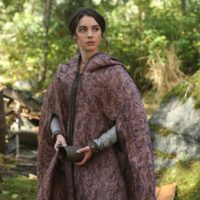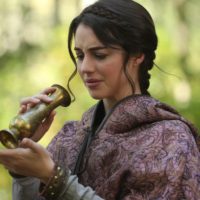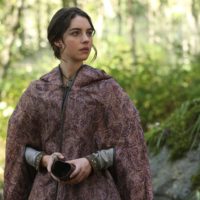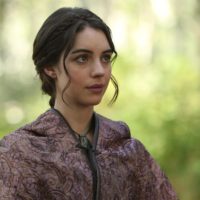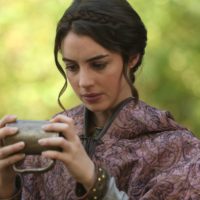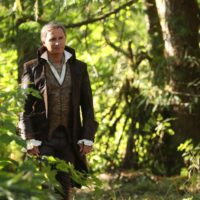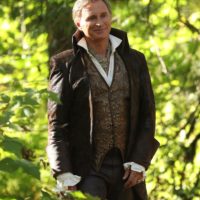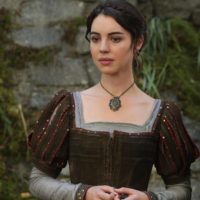 (Thanks to SpoilerTV)
Once Upon a Time airs on Netflix in the UK.