Luther creator Neil Cross revealed this week that he is planning to revive Sapphire and Steel.
Starring David McCallum (NCIS) as Steel and Joanna Lumley (Absolutely Fabulous) as Sapphire, the British sci-fi fantasy series originally ran for 34 episodes between 1979 between 1982.
> Buy the complete original series boxset on Amazon.
Let's take a look at who – if anyone – could replace the show's original mighty leads with some fantasy casting suggestions of our own…
Keeley Hawes
My perennial favourite for any sci-fi reboot, Keeley Hawes would be a sublime choice for Sapphire. Oozing sophistication, Hawes showcased a sharp wit in her recent Doctor Who appearance and of course excelled as DCI Alex Drake in Ashes to Ashes.
Karen Gillan

Now if the producers wish to go with a younger, more dynamic pairing, they should start by considering the Doctor Who and Guardians of the Galaxy goddess for the role of Steel's partner in time. Gillan certainly possesses the glamour and with her smart comic timing, could bring a little kookiness to the role.
Billie Piper
After her performance as the Moment in 'The Day of the Doctor', Billie Piper has proven she can play the calm collectiveness required for the part of Sapphire. Her strong association with Doctor Who may make this a non-starter, but she could carry the role off with aplomb.
Suranne Jones

Similar to Piper, Suranne Jones has shown with her portrayal of Idris in Neil Gaiman's wonderful Doctor Who episode 'The Doctor's Wife' how she could handle the otherworldliness of Sapphire with ease.
Hayley Atwell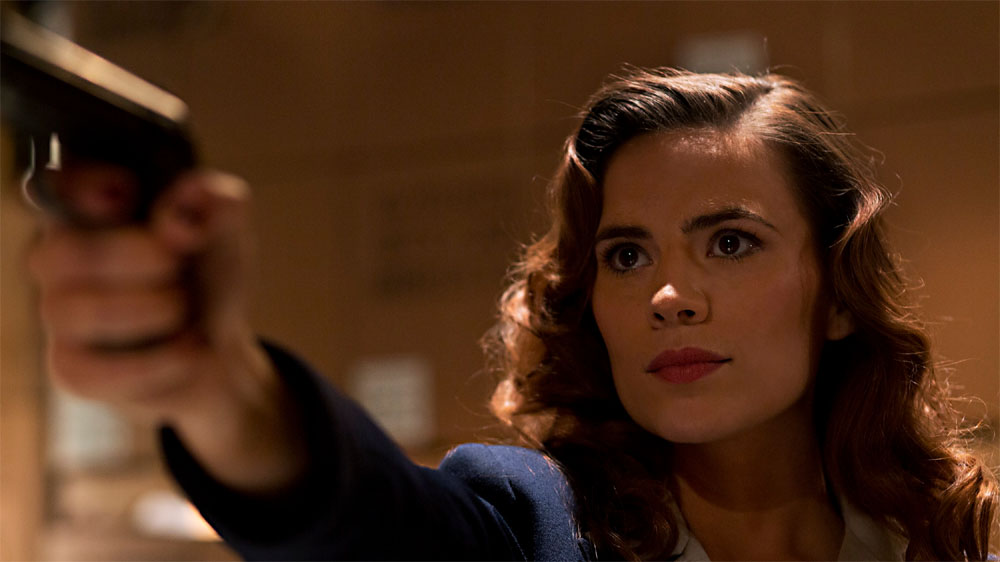 As Marvel's erstwhile Agent Carter, Hayley Atwell needs no introduction to genre fans and, as Peggy Carter adventures do not yet stretch to year-round commitment, could be readily available to take on the role. What a coup that would be for any new production.
Continued on next page…