Here's our look at TV's best women spies…
Agent 99
Played by: Barbara Feldon
Appeared in: Get Smart (1965-70)
Much more than just his love interest, the sultry Agent 99 (real name unknown) was actually more competent than the hapless Maxwell Smart in classic spy spoof series Get Smart.
Together, the pair worked for CONTROL to foil the evil plots of the suitably-named KAOS. In the 2008 reboot movie with Steve Carrell, Agent 99 was played by Anne Hathaway.
Peggy Carter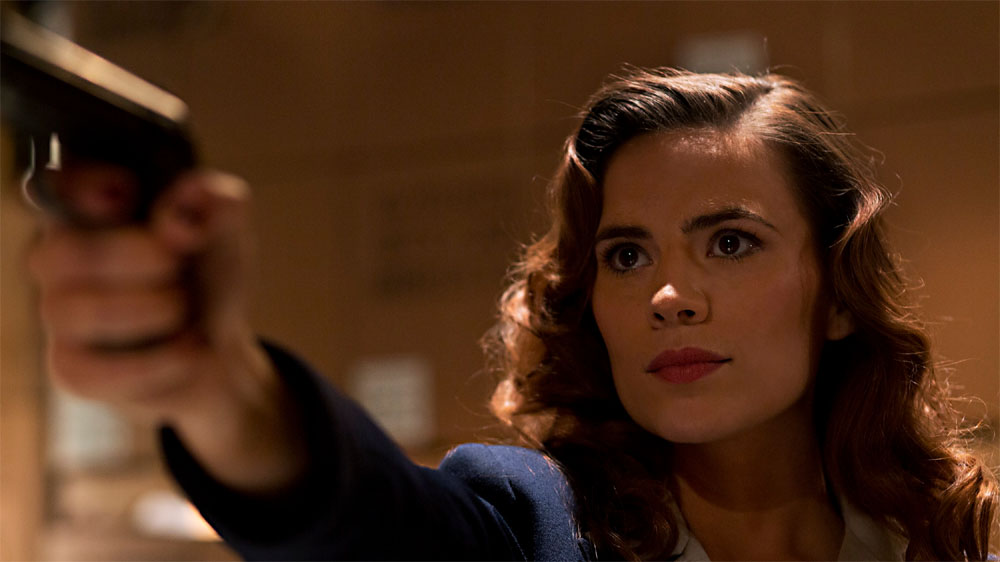 Played by: Hayley Atwell
Appeared in: Agent Carter, Marvel's Agents of S.H.I.E.L.D. (2014-)
It's without compunction that we say Peggy Carter is the Marvel Cinematic Universe's greatest leading lady – partly because she is as of yet the only MCU female character deemed strong enough to head her own series.
In Agent Carter, Captain America's lost love returns to spy for proto-S.H.I.E.L.D. the SSR after World War II and has her work cut out battling both evil organisation Leviathan as well as sexism in the workplace.
Hip-hip hooray to the recent news that Agent Carter is to return for a second season next year!
Continued on next page…