Former Doctor Who supremo Russell T Davies has been in the television industry for over two decades and has had a hand in more programming than you might expect given his more recent high profile successes, from ChuckleVision to Coronation Street.
With Davies returning to our TV screens next week with Cucumber on Channel 4 and Banana on E4, we've picked out our five favourite Russell T Davies shows…
Dark Season (1991)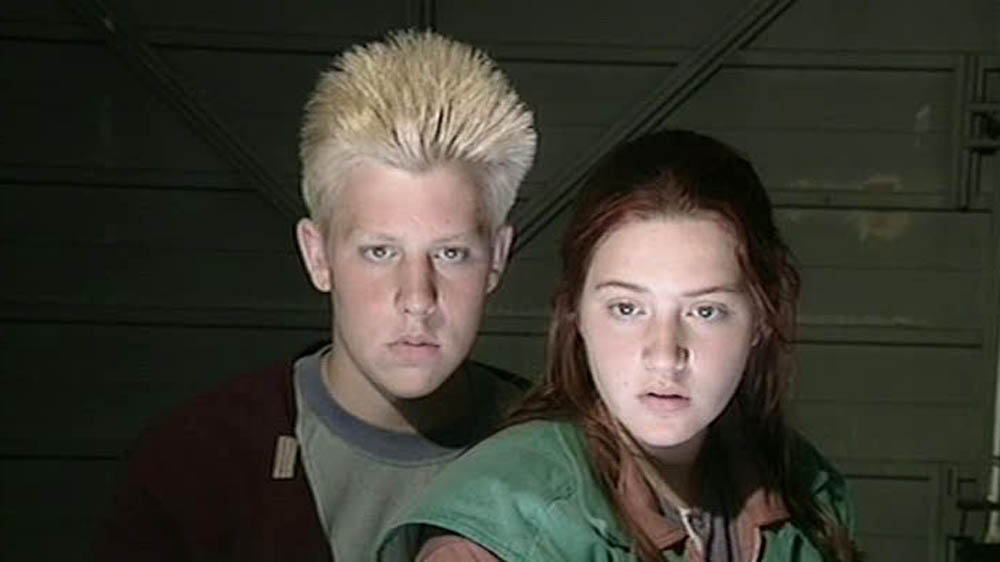 Dark Season was, in all but name, Davies' first go at Doctor Who.
The BBC One children's series concerns mysterious, intelligent and arrogant teenager Marcie (Victoria Lambert) and her "companions" Tom and Reet (played by Ben Chandler and, famously, Kate Winslet) solving supernatural goings on at their school.
It also features an appearance by Blake's 7's Jacqueline Pearce as, in Davies' own words, a "Devil-worshipping Nazi lesbian". Great stuff, especially for Seventh Doctor fans.
Bob & Rose (2001)
Davies is often accused by more conservative viewers as pushing a "gay agenda", overtly featuring out and vocal gay characters in predominantly positive and heroic ways etc.
ITV's Bob & Rose, however, caused ripples in the gay community for telling the story of a gay man who falls in love with a woman.
While seen by some as a storytelling gimmick, Bob (Alan Davies) and Rose (Lesley Sharp) were based on friends of Davies who had experienced exactly this scenario, leading him to believe it was a story worth telling, and it's done rather well here.
The Second Coming (2003)
Christopher Eccleston is Steven Baxter, a man who finds out that he is the son of God. Literally. He moves in His mysterious way around Manchester, performs some modern miracles, finds followers and foes and generally acts a lot like he did as the Ninth Doctor.
The Second Coming seemed like an odd story for Davies, an atheist, to tell – the literal story of a second messiah – but once you see the full plot play out you realise why he has, whether you agree or not.
It's easy now to see this as a dry-run for some of the more overblown moments in his later Doctor Who years, but it stands very strongly on its own merits, not least a chilling turn by Mark Benton as an unwilling agent of Satan.
Queer as Folk (1999-2000)
It's sad to think now that even as recently as 1999, a series about young gay men was considered groundbreaking. Groundbreaking it was, though, causing delight and disdain in both the straight and gay communities (and not mutually exclusively, either).
Davies has spoken of the perceived weight of doing a gay series and all the things he felt he had to address to make it worthy and then the relief he felt when he just made it about some guys having fun and breaking some hearts.
In later years he admitted that the original eight-part series is the story he wanted to tell and Queer as Folk 2 was more of a contractual obligation, but either way it remains an important milestone for many viewers as both a TV programme and a watershed moment in their personal lives.
The Sarah Jane Adventures (2007-2011)
Okay, Torchwood fans, we know you're disappointed but for our buck this is the most consistently successful production to come out of the Russell T Davies era of Who.
Sure, it has some silly moments but also asks some tremendous things of its young audience, including frequent discourses on death and sacrifice, while rarely feeling patronising or – crucially – unremittingly dark.
SJA does what its parent series always did, finding curious ways of looking at the mundane – school, computers, fizzy drinks – a quality that makes it hark right back to Dark Season. Sadly, due to the untimely death of star Elisabeth Sladen, there will be no more and we'll never find out if, after adopting otherworldly children Luke and Sky, whether Sarah would ever acquire a third child called Walker to complete the set.
What's your favourite TV show by Russell T Davies? Let us know below…