Doctor Who fans are currently in that exciting, nail-biting time between the previous companion having left and the new one being announced.
Right now, there a few actresses (despite the rumour of a male companion, it seems the mould ain't broke so there's no need to fix it) linked with filling Jenna Coleman's place at Peter Capaldi's side.
However, there has been one firm favourite in the press over the past couple of months. Ex-EastEnders actress Rakhee Thakrar is far and away the most widely rumoured actress to be joining the TARDIS. And we here at CultBox think it would be brilliant if she did.
Warning, cult TV fans, we will be discussing soap operas!
The chief reason Thakrar would be a great choice is because she's proved herself a thoroughly capable actress through her work on EastEnders. Over her two year tenure on BBC One's long-running London-based drama as Shabnam Masood, she had to carry some pretty hefty storylines, such as dealing with her husband's infidelity, reconnecting with the daughter she'd abandoned and giving birth to a still-born son.
Conversely, although 'Enders isn't known for being a barrel of laughs, the actress also showed a great streak for comedy, bringing light and warmth even to some of Shabnam's darkest times.
Shabnam's behaviour was often questionable and it takes an actress of great likeability to retain the audience's will to root for a character even when they're making pretty terrible decisions. As Doctor Who fans know, an ability to switch from one of Steven Moffat's zingers to a heart-rending piece of dialogue is essential for a companion.
Now that we've demonstrated she's got the acting chops for the job, the ace in the hole of casting 32-year-old Rakhee Thakrar is that she would break down a few of the tropes of the Doctor Who companion. Over the show's 53 year history, only one full-time companion (Freema Agyeman's Martha) has been non-Caucasian and by Season 10's launch it'll be a whole decade since her arrival.
The fact that since the show returned in 2005 only one companion has been aged over 30 is a reminder that the 'white 20-something' companion is becoming a bit predictable.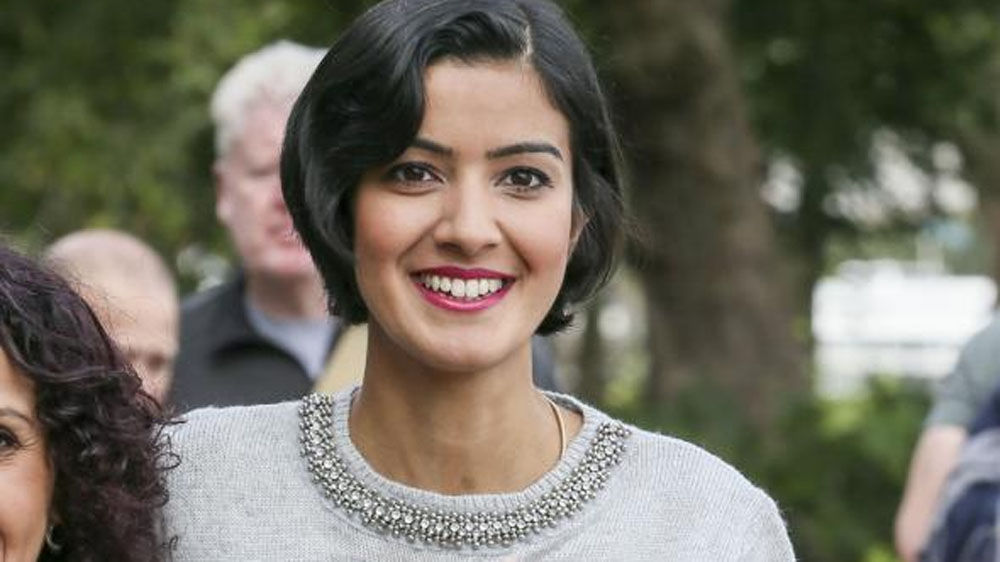 Peter Capaldi recently spoke of the need for more diversity in Doctor Who. "The thing about Doctor Who is, it's at its best when it reflects the culture and the times that it's in," he told Newsweek. "Because it's a very successful show, sometimes it just digs its own groove of success, and I think it's time for us to be more recognisable as being in the 21st century."
We couldn't agree with him more. Season 9 was hugely progressive in this way, with the episodes' guest casts being refreshingly (and effortlessly) multicultural, so hopefully Season 10 will continue this and then some.
The Twelfth Doctor subverted expectations about who gets to be cast as the Time Lord, so he deserves a companion who does the same.
If all this hasn't swayed you, and you are still thinking "yeah, but she's from a soap", then maybe this will change your mind: two of the previous companions of the modern era came from regular roles on British soap operas.
Freema Agyeman was on Crossroads before becoming Martha, and Jenna Coleman graduated to Who after starring in both Emmerdale and Waterloo Road.
Of course, Doctor Who has something of a history with EastEnders actors travelling in time and space, so Rakhee would be among good company.
(Oh look, we made it through this whole article without mentioning 'Dimensions in Time'! Ah, dammit…)
Do you think Rakhee Thakrar would make a good companion? Let us know in the comments below…
> Follow Christian Bone on Twitter.
> Read more of Christian's musings on TV, films and books over on his blog.