Since the summer came to an end, a lot of new comedies have made their way onto our TV screens – in fact, so many that we've decided to split our October-December recommendations into two parts.
Here's part 1 of the best new TV comedies that have aired in the UK over the last three months…
Sick Of It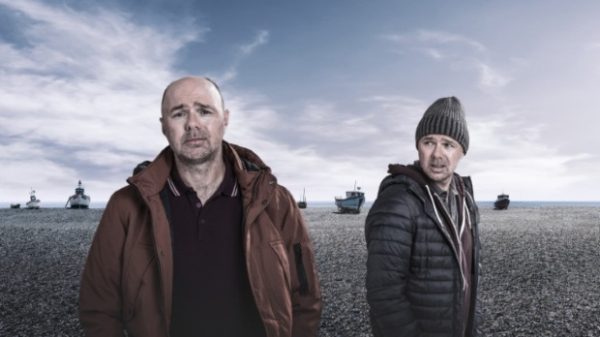 Karl Pilkington stars in this Sky One sitcom (which he also co-wrote) about a world-weary taxi driver living with his recently widowed aunt since his long-term girlfriend left him. It's an entertaining watch regardless of whether you're already familiar with Pilkington from his previous work – and even if you are familiar but were never really a fan, it's possible you may still enjoy his new venture because, tonally, it couldn't be more different from something like An Idiot Abroad. With a surprisingly strong central performance from Pilkington and a script that amuses while deftly touching on themes such as loneliness, family and nostalgia, Sick Of It has proved to be one of the year's unexpected comedy highlights.
There She Goes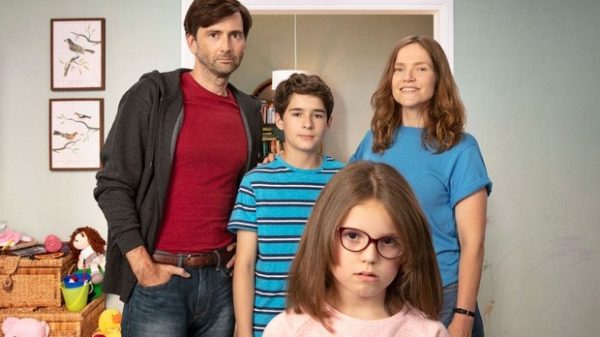 This BBC4 comedy-drama stars Jessica Hynes and David Tennant as parents of a girl with a severe learning disability. It may not sound like a laugh-a-minute premise, but writer Shaun Pye has a unique insight into the subject, as his own daughter has a rare chromosomal disorder, and he isn't afraid to mine his experiences for comedy. There She Goes follows Emily (Hynes) and Simon (Tennant) as they muddle their way through parenting a nine-year-old with the mental age of a toddler, with frequent flashbacks to a more serious time when Emily has growing concerns that something might be wrong with her baby daughter while Simon is choosing to hide from domestic problems at the pub. The result is a memorable show that manages to strike an impressive balance between laugh-out-loud comedy and heartbreaking drama.
The Bisexual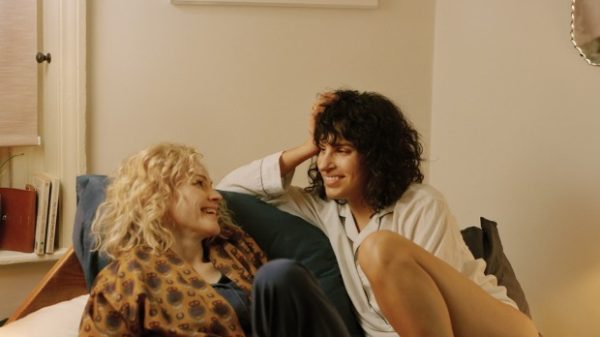 Desiree Akhavan writes, directs and stars in this Channel 4 comedy about a woman who decides to explore her previously unexpressed attraction towards men after she and her long-term girlfriend break up. It's an original spin on the 'coming out' story, with 30-something Leila trying her best to hide the fact that she's sleeping with men from her circle of lesbian friends, and Akhavan (a London-based New Yorker) handles it with heaps of style and wry humour. Starring alongside Akhavan are Maxine Peake as her frank ex-partner and Brian Gleeson as her dysfunctional flatmate, while a cast of mostly unknowns shine as her friends and her co-workers at the Nathan Barley-esque digital start-up she runs.
Women On The Verge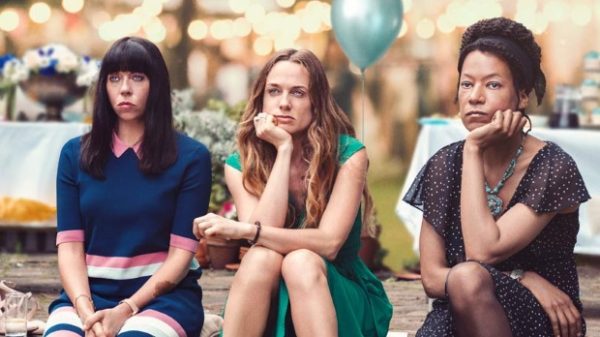 Created by Sharon Horgan and Lorna Martin, this Dublin-based W sitcom follows three friends in their 30s who are less than content with the way their lives are going. In the first few minutes, we meet journalist Laura (Kerry Condon) as she's having an affair with a married co-worker, photographer and single mum Katie (Nina Sosanya) as she's considering having another child via IVF, and Alison (Eileen Walsh) as she's deciding to get back together with a bland ex because it's better than being single – and the women's lives only spiral further out of control from here. Horgan guest stars as a therapist whom the unhinged Laura starts visiting, and the dark comedy certainly has plenty of the Catastrophe and Pulling creator's DNA.
Catch up with our recommendations for January-March, April-June and July-September.