Four 25-minute missing episodes of the Doctor Who serial The Macra Terror, which were originally part of the mostly-lost fourth season, have been animated for the first time and will be released on DVD, blu-ray, special edition steelbook and digital download March 18, 2019.
The original broadcast, starring Patrick Troughton, Anneke Wills, Michael Craze and Frazer Hines, consisted of four weekly episodes from March 11 to April 1, 1967,  No full episodes of this serial are known to have survived on film but a complete audio recording of all four parts still exists.
Now, 52 years later, the four episodes are restored thanks to animation in both colour and the original black and white.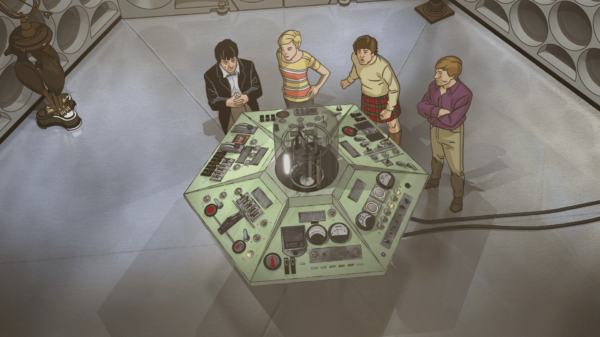 The serial will be available for preorder midnight tonight (January 6) on Amazon and HMV (links will go live at 00:00 GMT).