The Faceless Ones, the mostly-missing eighth serial from Season Four of Doctor Who, is the next story to have the missing episodes animated. With surviving audio and clips, animators have recreated the run which starred Patrick Troughton as the second Doctor, and portraying the companions, Michael Craze as Ben Jackson, Anneke Wills as Polly Wright and Frazer Hines as Jamie McCrimmon.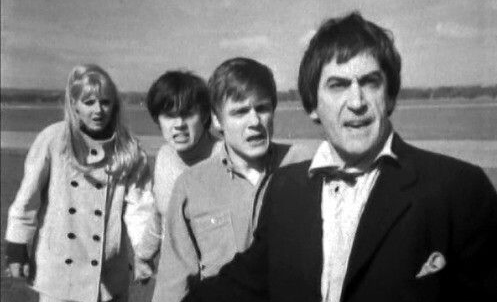 First broadcast in six weekly parts from April to May 1967, only two of the six episodes in the adventure are held in the BBC archives. The Faceless Ones features a race of identity-stealing aliens known as the Chameleons.
The BBC has released a clip from the animation:

The Faceless Ones will be released on DVD, Blu-Ray and as an exclusive Steelbook next year. The exact date in 2020 the set will become available has not yet been released but you can pre-order it here.