Four Doctor Who Series 12 episode titles and descriptions were revealed in Doctor Who Magazine #547.
Episode 3 – Orphan 55, written by Ed Hime, directed by Lee Haven Jones

From Ed Hime:
"The gang know that going anywhere with the Doctor will lead to adventure, so they try to take a different route with this one. They all go on holiday together to a place called Tranquillity, which is an idyllic, all-inclusive holiday destination where they can take some time out and relax.
"But of course they get there and things go horribly wrong. They're quickly dragged into a spiralling situation they've landed in the middle of."
Guest Cast List:
Laura Fraser – Kane
Gia Ré – Bella
James Buckley – Nevi
Julia Elizabeth Fogle (Julia Foster) – Vilma
Amy Booth-Steel – Hyph3n
Will Austin – Vorm
Col Farrell – Benni
Lewin Lloyd – Sylas
Spencer Wilding – Creature
Episode 4 – Nikola Tesla's Night of Terror, written by Nina Metivier, directed By Nida Manzoor
"The time: the earliest years of the 20th century. The place: New York City. Inventor Nikola Tesla is at war with his rival Thomas Edison. However, there's an even greater threat in their midst…"
Guest Cast List:
Goran Višnjić – Nikola Tesla
Robert Glenister – Thomas Edison
Anjli Mohindra – Queen Skithra
Haley McGee – Dorothy Skerritt,  Tesla's assistant
Episode 5 – Fugitive of the Judoon, written by Vinay Patel, directed by Nida Manzoor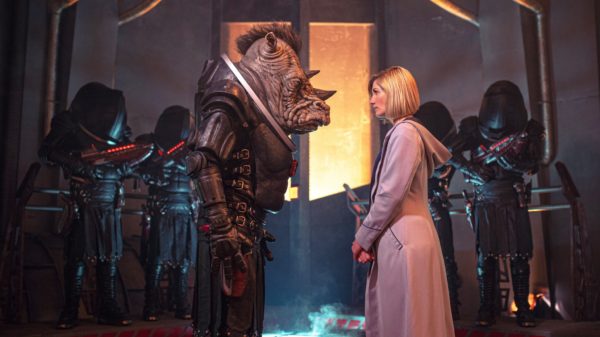 "Stomping their way into present-day Gloucester, the Judoon are on the hunt for someone on the run. Who is this fugitive? And why are these alien mercenaries after them?"
Guest Cast List:
Jo Martin – Ruth Clayton, Gloucester tour guide
Neil Stuke – Lee, Ruth's husband
Paul Kasey – Judoon leader
Episode 6 – Praxeus, written by Pete McTighe, directed by Jamie Magnus Stone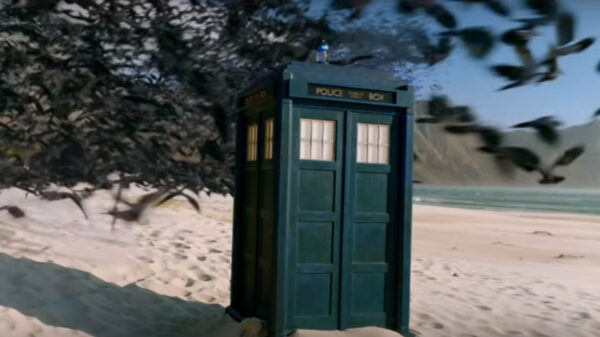 "The Doctor and her friends split up to investigate multiple mysteries across planet Earth. What they find will threaten all of humanity…"
From Pete McTighe:
"When we come into the episode, the Doctor, Graham, Yaz and Ryan are already split up around the globe, investigating strange goings-on that are linked to a brand-new alien menace."
"Prepare for a fun rollercoaster of an episode with some genuinely disturbing moments. And watch the skies…"
Guest Cast List:
Joana Borja – Gabriela, a young blogger
Matthew McNulty – Adam
Molly Harris – Suki Cheng
Warren Brown
We will continue to bring you news of Doctor Who Series 12 as we learn more.