In an interview with The Times, John Bishop revealed that, though he endures the many perils and indignities that Doctor Who companions invariably face, Dan Lewis gets to keep living on after the events in the six-episode Doctor Who: Flux — and considering he's wrapped filming, the three following 2022 specials.
"I don't know what I'm allowed to say, but my character's not dead. That's one thing," Bishop revealed to The Times.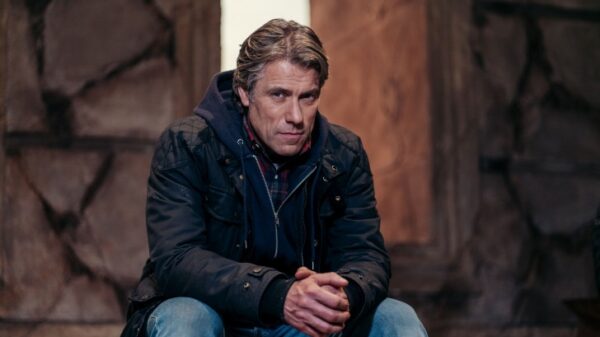 Speaking of indignities, Bishop told The Times of an awkward situation filming a Doctor Who scene with Jacob Anderson, who has a recurring role as Vinder on Flux.
"I had to walk up to Jacob Anderson. He was dressed – for reasons that will become apparent when you watch – in armoured clothing. He's got a laser gun and I've got the same. He turns and says, 'Your battalion's ready?' And I say something along the lines of, 'The battalions are ready. Just say the word.' And because he was like a rock-hard, fit young man standing rigid, I try to tense and replicate it, but being a man in my fifties, the first thing that came out wasn't the first line, it was just this rapid fart."
"I tried to style it out like it didn't happen," Bishop continued. "forgetting that I'd obviously got a microphone over my head and I was in a body suit, and there's a whole sound crew sitting there with headphones on giggling. And when the scene finished, Jacob just leant over and went, 'I heard that.' "
John Bishop described his character in an interview in Doctor Who Magazine 570.
"For the first episode, Dan's basically like a big kid, bumping into stuff. I think that's why the replenishment of the companions is an important thing in Doctor Who. Because once they've lived that life for too long, they understand it all, and what you need, as a viewer, is someone going, 'What? What did she just say? What's going on?' For the narrative to work, you need people there who literally have no idea what's going on. And it's pretty easy to play the truth of that, when you don't have a clue what's going on yourself!"
"… the way Chris explained it to me, Dan is a character who wants to do good for everyone, and by doing that, somehow loses out himself."
Mandip Gill, who plays fellow companion Yaz, had this to say about Dan Lewis in Doctor Who Magazine:
"There is a nice little bit of healthy competition between Dan and Yaz, as there is with people from Liverpool and Yorkshire."
"He doesn't replace Graham – our relationship is completely different to that. We have this sort of… I hate the word banter, but we're a little bit cheeky with each other. We're like a duo, like a comedy act in a way."
"We bounce off each other. When his character's taken aback by situations, Yaz is just like, 'This is what we do, stop being stupid.' I don't think she would have spoken like that to Graham and Ryan, because they were discovering this journey together at a similar pace. Whereas now, she knows what she's doing, she can be a little bit cheeky – because Yaz was that person once."
Judging from all the screenshots and publicity photos of Dan looking astonished, it seems the plasterer from Liverpool is going to experience quite a few sticky situations.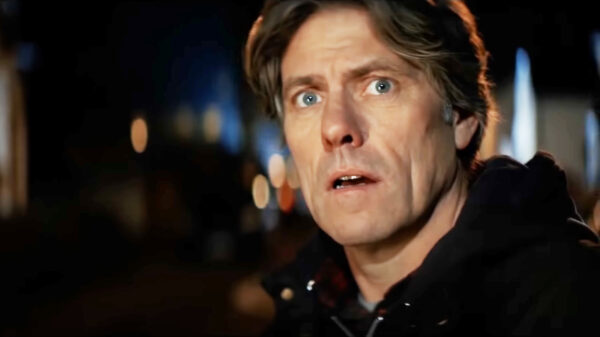 The first episode of Doctor Who: Flux will premiere on October 31, Halloween of 2021.
There will be three additional specials in 2022, airing on New Year's Day, spring, and a BBC centenary special in autumn which will be the last for Jodie Whittaker's thirteenth Doctor.