City of London Corporation, the City of London Police, New London Architecture and Bloomberg Associates have launched a new competition calling on architects, landscape architects, designers and artists to submit ideas for a 21st Century Police Box to support interaction with residents, workers and visitors in the Square Mile, the historical centre of London.
The traditional blue police box is better known to Doctor Who fans as the exterior of the Doctor's time and space machine known as TARDIS.
The design of the new 'Digital Service Points' is not restricted to the traditional look of the original police box design so there is no guarantee that any of the six designs selected for the competition's shortlist will resemble the Doctor's TARDIS. Doctor Who fans can hope that a design created by a team of fellow fans will make it to the final six.
The competition aims to provide a modern and engaging way to provide information and safety. The digital service points will creatively reinvent the way residents, workers and visitors to the Square Mile can contact authorities and gain information. They will also store medical equipment for emergency response.
Temporary Commander at the City of London Police, Dai Evans, said:
"The digital service points will be an exciting additional means to help us prevent crime, deliver effective policing and keep our community safe; they will sit alongside our existing face-to-face contact with the public."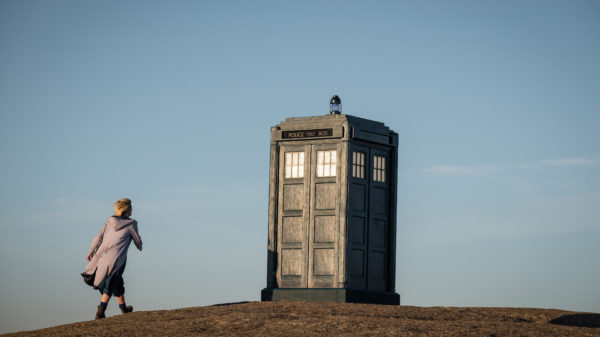 The design must include docking stations including a screen; a keyboard, and a mouse to support police work, an enclosed defibrillator which is accessible from the exterior; a digital touch screen accessible for public use to report a crime, inform public services about an accident and possible provide a platform for digital content such as a map, directions, travel updates, museum programmes, information about local events etc.; and Wi-Fi for police use, and potentially the public.
Up to six shortlisted teams will be awarded funding to develop their idea into a design proposal, with the winning design due to be revealed in the summer.
Ideas for Stage One of the competition must be submitted by noon on 1 March 2021. The shortlist is due to be announced the following week. Information on the design requirements and entering the contest can be found here.