The first clip from the upcoming Sherlock special has been released.
Written by the show's co-creators, Mark Gatiss and Steven Moffat, the one-off festive special is set in 1895 and sees Benedict Cumberbatch return as Sherlock Holmes, alongside Martin Freeman as John Watson and Amanda Abbington as Mary Watson.
> Pre-order the Sherlock special on DVD on Amazon.
Watch the clip, featuring Una Stubbs as Mrs Hudson…
Steven Moffat confirmed recently: "The special is its own thing. We wouldn't have done the story we're doing, and the way we're doing it, if we didn't have this special."
> Buy the complete Season 1-3 boxset on Amazon.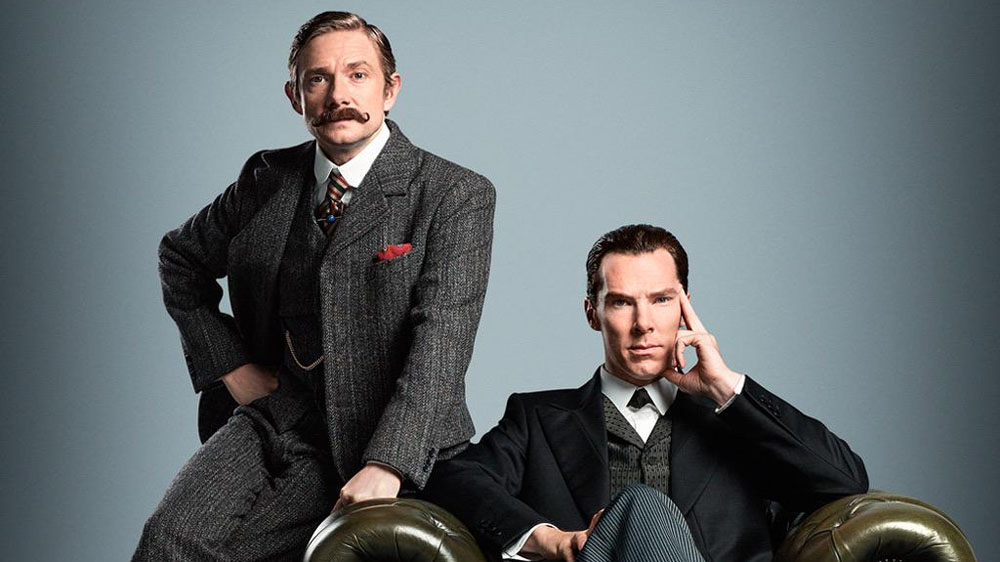 Season 4 is expected to begin filming later this year.
> Here's everything we know about the special and Season 4 so far.
What did you think of the clip? Let us know below…