A potential mild spoiler, as a first episode image from Doctor Who: Twice Upon A Time lands online…
A first image has landed from this year's Doctor Who Christmas special – Twice Upon A Time – and there's no sign of Peter Capaldi or David Bradley in it! Capaldi and Bradley are, of course, playing the 12th and 1st Doctor respectively, with Jodie Whittaker introduced as 13 at the very end of the episode.
But also in the cast for this one are actors and Doctor Who scribes Mark Gatiss and Toby Whithouse. And in this first still from Twice Upon A Time, you can see the two of them at work.
As discovered by Girly Letters on Twitter, the image sees the two of them pointing guns at each other, with the suggestion that time is frozen as the bullet fires. That's not been confirmed though, we might add.
Here's the image…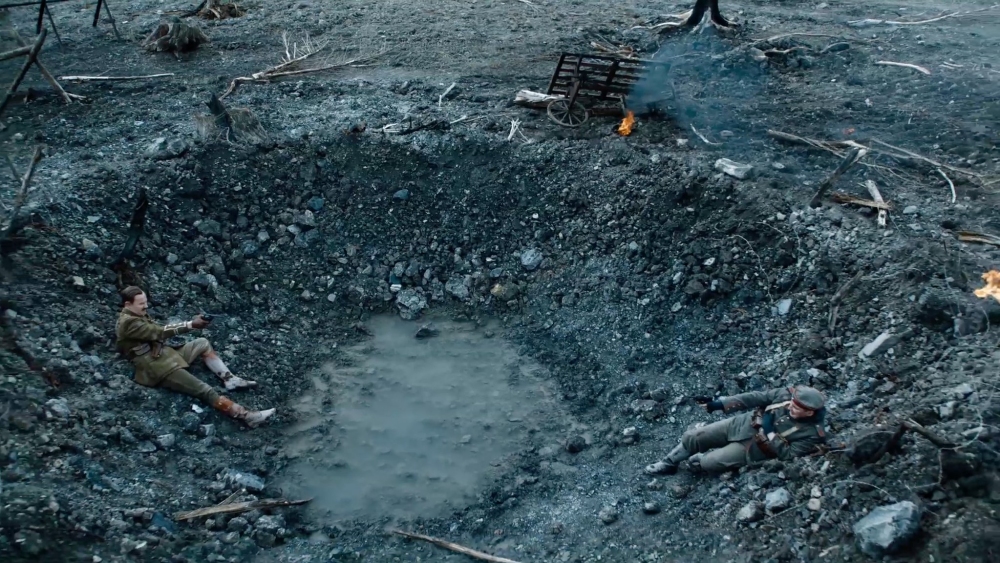 Twice Upon A Time, written by Steven Moffat and directed by Rachel Talalay, screens on Christmas Day.