The BBC has officially announced that the opening episode of Doctor Who Series 12, titled Spyfall, will premiere on New Year's Day.
The air date should come as no surprise to alert fans who already surmised this.
A new trailer was released along with the announcement.
The BBC is billing Spyfall as an "action packed two-part episode" written by showrunner Chris Chibnall.
Along with Jodie Whittaker, Bradley Walsh, Mandip Gill and Tosin Cole, it was previously announced that the Spyfall cast also includes Stephen Fry and Sir Lenny Henry.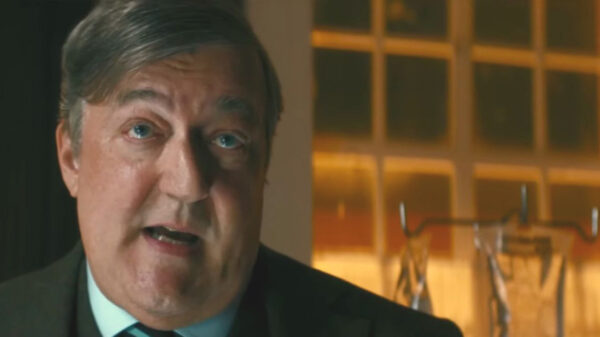 The episode  also features Dominique Maher as Australian Agent Browning and Darron Meyer as Seesay. According to a listing on IMDB, there is also a character called Rendition Man played by Ronan Summers.
The title Spyfall is reminiscent of the James Bond movie Skyfall and the episode does seem to involve some James Bond-type espionage, tuxedos and all. Some filming took place at Swansea Guildhall in Wales, which was set-dressed as an office for the "Secret Intelligence Service" with a sign which leads to the "Cyber Security Department". Stephen Fry was present for the Swansea filming.
Spyfall was filmed in part in South Africa and both the promotional photo and some trailer scenes feature a vineyard filmed on location in South Africa.
The BBC calls Spyfall "the start of a 10-part series." Subsequent episodes will air on Sundays.
As Spyfall is in two parts, the second part will likely air on Sunday, January 5. There is some debate as to whether the second part will be titled Spyfall  Part 2 or if Episode 2 of the series, featuring World War 2 French Resistance hero Noor Inayat Khan, will serve as the second part of the story.
Spyfall will air on Wednesday, January 1 at 6:55 p.m. on BBC One and 8:00 p.m. on BBC America.