In his Production Notes column in issue 558 of Doctor Who Magazine, showrunner Chris Chibnall gave an update on the production progress for Doctor Who Series 13.
Chibnall penned the column in mid-October 2020 before principal photography began on 2 November.
"You may think we've been quiet during these six months. Publicly: yes, deliberately. But in private, we've never stopped talking and working: theorising, modelling, planning, scheduling, rescheduling and calling on the incredible skillsets across the team. The months between April and now have been taken up with one matter: can we get Doctor Who safely back into production? And if we can, how? It's been the first thought in my mind each morning, and the last thought before I drop off to sleep."
He took time in his column to reassure fans that he is not alone in his hopes and concerns during the COVID-19 pandemic.
"We're lucky. BBC One and BBC Studios (and all our global partners) have been hugely supportive and clear that they want another series of Doctor Who, with as many episodes as we can produce, for when we feel we can safely and reasonable deliver it."
He has been busy talking to the heads of other productions which likely includes Fox Networks Group's War of the Worlds 2 which recently wrapped filming in Cardiff.
"We've spent months talking to other people in the industry, asking each other the same questions: when are you starting, how are you planning on doing it, do you think it's realistic? Some productions made fast, ambitious plans, able to gamble on. being first up, thanks to being bankrolled by big budgets. Others have decided to wait to restart filming until the pandemic is over (whenever that may be). We didn't want to countenance that."
Chibnall used the term 'positive realism' for their work; staying positive but being realistic about how things can be accomplished.
"Previously our shoot length has produced 11 episodes in total per series. Our best estimate right now is that this time, with COVID protocols in place, the same length of shoot time will yield eight episodes."
As for the upcoming Doctor Who festive special Revolution of the Daleks, Chibnall shared a quote from the episode which sums up their current filming situation,"Embrace the uncertainty," spoken to a character named Leo.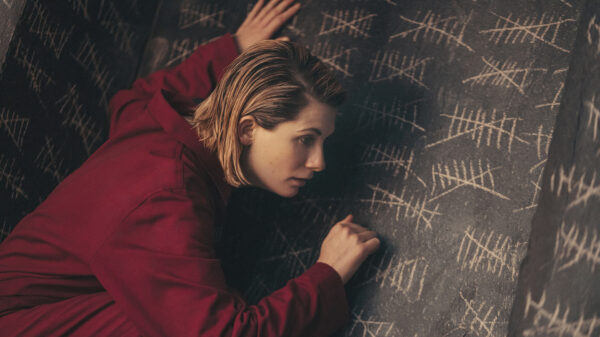 The festive episode of Doctor Who, Revolution of the Daleks, is set to air sometime during the holiday season this winter.
Doctor Who Magazine 558 is available at newsstands in the UK and online.