The Doctor Who virtual reality game The Edge of Time will launch in more than 100 arcade locations around the world on Doctor Who Day, November 23, 2019.
Fans can access a new 20-minute version of the game in the UK, Europe, Asia and North and Latin America.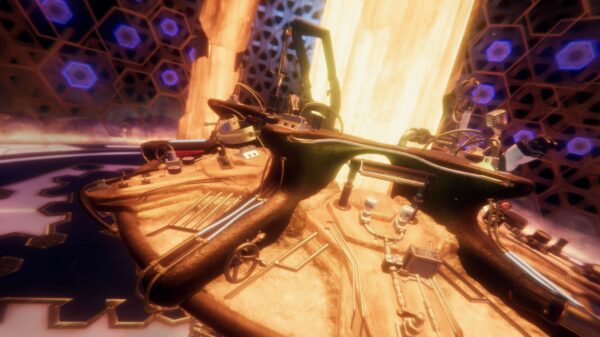 The CEO of the game developer Maze Theory, Ian Hambleton, stated:
"As we've been making the feature-length game, we have engaged with fans who are desperate to try it out. Our aim is to make it possible for anyone, including those that don't have VR, to step inside the show, collude with the Doctor and experience first-hand what it's like to pilot the TARDIS and come face-to-face with the show's terrifying monsters and aliens. We firmly believe VR is the future of entertainment as it offers unparalleled opportunities for people to immerse themselves in incredible adventures. It's truly mind-blowing – if a little terrifying in parts!"
The full feature-length VR videogame Doctor Who: The Edge of Time will launch on Tuesday, November 12. You can watch the trailer here:

The locations to play the 20-minute arcade version of The Edge of Time can be found here.