Doctor Who showrunner Chris Chibnall gave an interview in which he teased his knowledge of the Series 13 air date.
He spoke of the filming progress, which began on November 2, 2020.
"We're filming as we speak," Chibnall told Entertainment Weekly. "We've got lots of new characters, new monsters, some old ones coming back. We're only a few weeks in. It's very different, but we obviously have to work in a very different way, under COVID protocols. So, it's not without its challenges, but every series of Doctor Who has had its challenges. At the moment, everybody's smiling."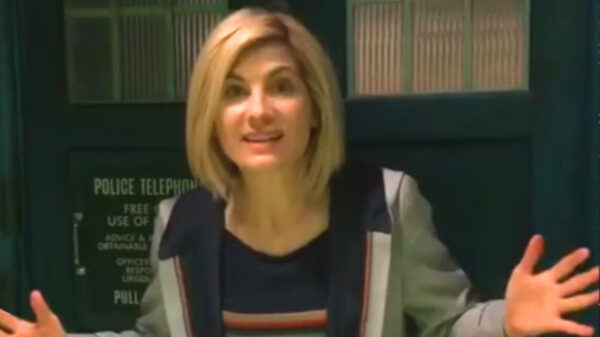 He was asked if he has an idea of when Doctor Who Series 13 will premiere.
"Yeah, I've got an idea," he told EW with a laugh. "But Charlotte Moore (BBC Chief Content Officer) would send 'the boys' round if I told you any hints. As soon as [we] finish it, I promise we'll put it on telly straight away."
With eight episodes planned to be filmed under COVID-19 protocols in the same amount of time it usually takes to film eleven (nine months), it's possible post-production work could be completed on the first filmed block of Doctor Who Series 13 by mid to late autumn of 2021. No promises. We'll have to wait and see.
The next episode of Doctor Who to air will be the New Year's special, Revolution of the Daleks, January 1, 2021, 6:45 p.m. on BBC One and 8:00 p.m. on BBC America.