Christopher Eccleston, who played the ninth Doctor in Doctor Who, is cast in the role of Fagin in Dodger, a new ten-part family adventure based on the Charles Dickens novel Oliver Twist.
Eccleston's ninth Doctor travelled back in time to meet Charles Dickens (Simon Callow) in the Series 1 Doctor Who episode The Unquiet Dead.
Christopher Eccleston stated in a press release:
"Fagin is an iconic role, I'm a very fortunate actor. Rhys Thomas and Lucy Montgomery have taken Charles Dickens' extraordinary characters and imagined a whole new world and lives for them. I'm very, very excited."
Produced by NBCUniversal International Studios and written by Rhys Thomas and Lucy Montgomery with Charlie Higson guest writing an episode, Dodger follows the exploits of the infamous pickpocket, The Artful Dodger, and Fagin's gang as they find ingenious ways to survive the grim and exploitative conditions of early Victorian London in the 1830s. The series is billed as a "funny, optimistic, fast-paced comedy drama full of jeopardy."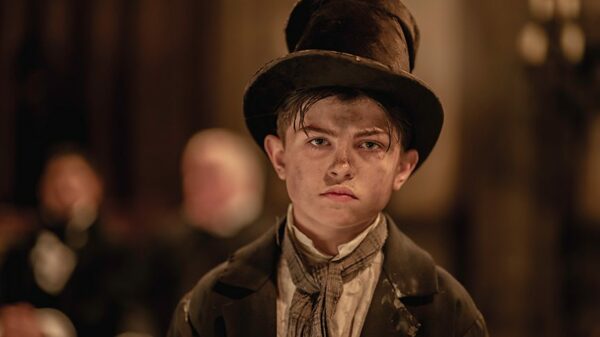 Billy Jenkins (The Crown) will play the titular character and Saira Choudhry (Life, No Offence) will play Nancy. Also set to star in the series is David Threlfall (Shameless, Housewife, 49), who plays real-life Chief of Police (1829–1850) Sir Charles Rowan.
Filming for Dodger is already underway in Manchester and various locations around the north west.
Ten 45-minute episodes of Dodger will air next year on CBBC and BBC iPlayer.