Class received its long-awaited first airing on BBC One this week, following its debut on iPlayer last year.
Created by YA author Patrick Ness, the new Doctor Who spin-off launched last October on BBC Three, which is now only available to watch online.
The first two episodes of Class were shown on BBC One in a late night slot on Monday night and overnight ratings have now been revealed.
Episode 1, 'For Tonight We May Die', aired at 10.45pm and pulled in an estimated audience of 0.94 million viewers.
With a 10% share of the total TV audience, this figure is below the channel's average in that time slot (1.64 million), despite the episode's guest appearance from Peter Capaldi as the Doctor. Class was beaten by Channel 4's reality TV series First Dates Hotel with 1.37 million viewers.
Episode 2, 'The Coach with the Dragon Tattoo', aired at 11.40pm and attracted only 0.39 million viewers and a 7.4% share, with more than half of Episode 1's audience not sticking around to watch the next instalment.
This figure is again notably less than time slot's average on BBC One (0.64 million).
However, these ratings do not yet take into account catch-up viewing and iPlayer requests.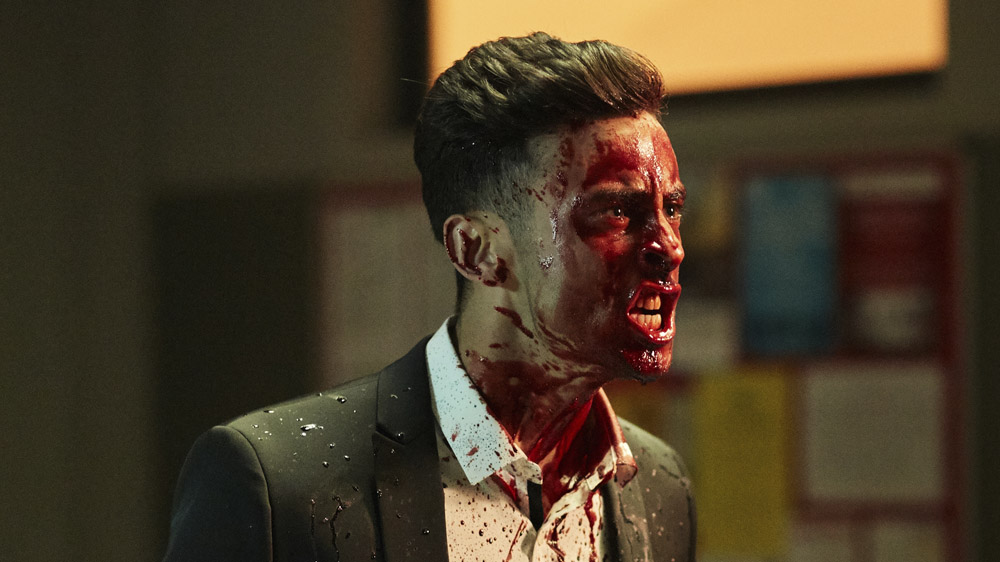 Despite some strong reviews, Class failed to make it in to the list of Top 50 on-demand programmes for the four weeks following its launch last autumn, meaning that the first two episodes had been accessed by less than 185,688 viewers.
Class is released on DVD and Blu-ray next week.
Order Class on DVD on Amazon here.
Order Class on Blu-ray on Amazon here.
Class continues on BBC One next Monday at 10.45pm with another double-bill and will premiere in the US on BBC America in April.
Have you been watching Class? Let us know below…