The first chapter of Doctor Who: Flux, titled The Halloween Apocalypse is touted as a "universe-spanning adventure in space and time."
A synopsis was released:
On Halloween, all across the universe, terrifying forces are stirring. From the Arctic Circle to deep space, an ancient evil is breaking free. And in present day Liverpool, the life of Dan Lewis is about to change forever. Why is the Doctor on the trail of the fearsome Karvanista? And what is the Flux?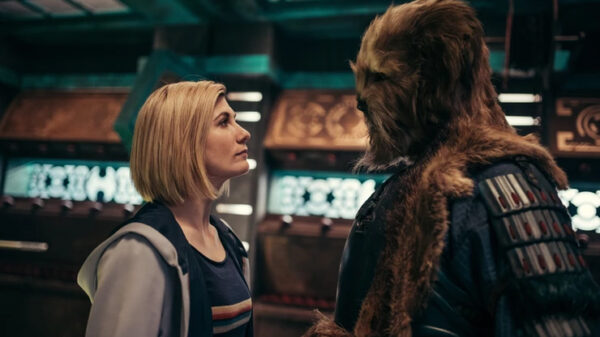 Chris Chibnall hinted at what would happen to the universe in a video press junket which was embargoed until today.
"So there were two ways we could go [to reinvent and reimagine Doctor Who with the production complications of COVID-19]. We could go 'lots of little stories set in a room with two people', or we could blow up the universe in episode one and then go from there. And we went with the 'blowing up the universe' strategy."
It appears there is a universal cataclysmic event that occurs in The Halloween Apocalypse. Perhaps the Doctor must go back in time to prevent it over the course of the Flux narrative.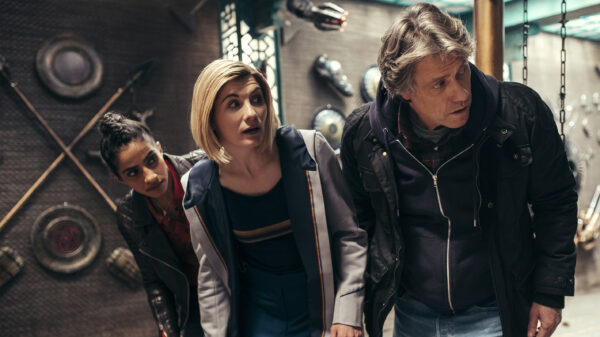 Another clue to this is Yaz's statement in the Flux trailer, "There's no use in being squeamish. We've got a future to save."
The guest cast:
Craige Els: Karvanista
Steve Oram: Joseph Williamson
Nadia Albina Diane Curtis
Sam Spruell: Swarm
Written by Chris Chibnall and directed by Jamie Magnus Stone, The Halloween Apocalypse, believed to have a "global premiere" simultaneous start in some countries, will air 31 October on BBC One at 6:25pm BT and on BBC America at 2:25pm and 8pm ET.