Game Of Thrones season 8 episode 2 is just around the corner, and Nikolaj Coster-Waldau has been chatting about Jaime's big reunion at the end of last week's episode. Also, we've got lots of pictures. Be warned, though: this article contains spoilers for Game Of Thrones season 8 episode 1…
Speaking to EW, Jaime Lannister actor Nikolaj Coster-Waldau said this about his character's reunion with Bran Stark at the end of the season premiere:
"First of all, I don't think wheelchairs are a normal thing in Westeros. I think it's like: 'What the hell?' and then, 'Oh my god, that's the kid.' I think he knows Bran didn't die, but he doesn't expect to meet him."

"His mission changes once again. It goes from: 'I know my brother Tyrion is there and I'm going to fight the good fight' to 'I'm in deep sh– now.' Because this is the Lord of Winterfell that I tried to kill and I'm sure he wants revenge. That's what Jaime expects."
What Jaime probably doesn't know yet is that, after being pushed from the top of that tower, Bran travelled beyond the Wall and gain the supernatural abilities of the Three-Eyed Raven. He's not fully Bran anymore, so revenge probably isn't the thing on his mind.
Also, here's a stack of images from the upcoming episode, which includes one snap of Jaime looking like he's on trial…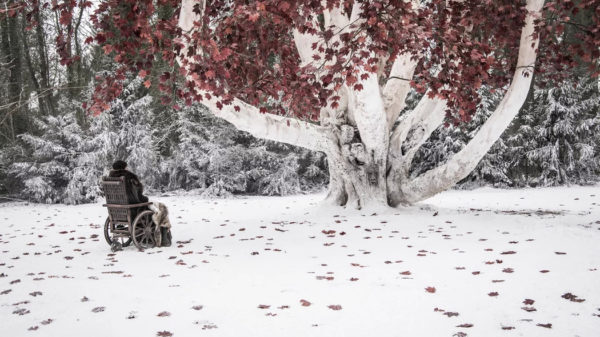 We'll keep bringing you Game Of Thrones news as it happens.