Downton Abbey writer Julian Fellowes has given some hints about to expect from his new NBC drama The Gilded Age.
Set in the 1880s, the long-awaited series is described as "a sweeping fictional epic of the millionaire titans of New York City."
The term "The Gilded Age" came into use in the 1920s-30s and was derived from author Mark Twain's The Gilded Age: A Tale of Today. The 1873 novel satirised an era of serious social problems masked by a thin gold gilding.
The project has been in gestation for several years now.
Fellowes told Yahoo: "It's almost the Renaissance period of American history. The Civil War was done, and some enormous fortunes came out of it. The newly wealthy descended on New York City, and the genteel families of British and Dutch descent that had run the town found themselves suddenly encircled by these princes and princesses building palaces up and down the lengths of the Fifth Avenue. And these groups essentially fought it out for supremacy."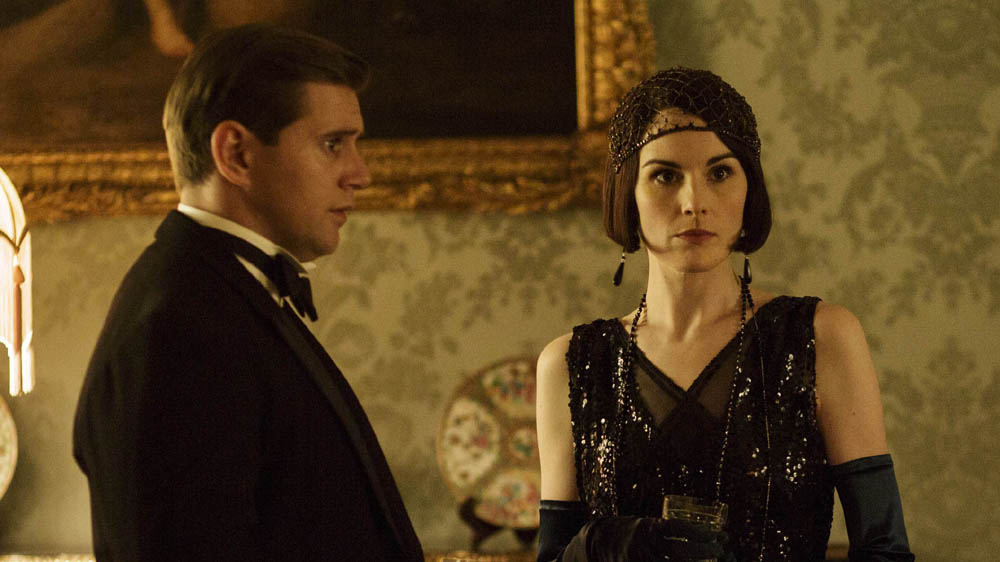 He added: "What may come as a surprise to some Americans is that this was also a very formal period of society, where families had enormous numbers of servants. And you get all these great historical characters like Rockefeller and Vanderbilt, the great financiers."
The Gosford Park writer hinted: "I'm not going to use real people as the main characters in the series, because I don't want to be limited by [the historical record]. But I will have one or two real people appear in the series, like Mrs. Astor."
Discussing the tone of the series, he teased: "I think it'll be a fertile backdrop for a family saga, one that's Downton-esque but brisker."
Downton Abbey launched in September 2010 and ran for six seasons, with the final episode airing on Christmas Day in 2015.
Buy the complete Season 1-6 box set on Amazon here.
Fellowes also recently explained why he prefers writing for female characters: "From my experience, I've found that the most interesting roles in that period are for women."
Actor Jim Carter, who played Mr Carson, has recently that the cast have been asked to keep certain dates clear in their schedule to shoot the long-awaited Downton Abbey movie.
Are you looking forward to The Gilded Age? Let us know below…