The multi-award winning Fleabag creator's new show will appear on Prime Video. 
It's been nearly three years since Fleabag ended its second, and final, run on the BBC. While the show's writer and star, Phoebe Waller-Bridge has industrious since, it's only in the past few days that news has broken of her next television project. According to The Hollywood Reporter (and just about everywhere else online), Amazon has greenlit her next project.
However, that's about all that we know, other than it's the first to emerge from the star's overall deal with Amazon Studios – agreed in the wake of her Fleabag success.
On signing it, she said: 
"I'm insanely excited to be continuing my relationship with Amazon. Working with the team on Fleabag was the creative partnership dreams are made of. It really feels like home. I can't wait to get going!"
In lieu of any details, we thought it might be fun to consider some of her other work…
Killing Eve
So, this is the big one. Phoebe Waller-Bridge was the showrunner and lead writer on the first-series of Killing Eve. The intense spy thriller, based on the Villanelle novel series by Luke Jennings, has also garnered international acclaim.
While not appearing at any point, Waller-Bridge kept her connection as an executive producer for the subsequent two seasons. Killing Eve has, of course, recently debuted its fourth and final run.
Run
Not making as many waves in the UK, she also appeared in three episodes of HBO's Run. The show, a comedy-thriller starring Merritt Weaver and Domhnall Gleeson ran for one season. Its plot saw the pair embark on cross-country trip together, making good on a pledge from their college years.
While Waller-Bridge didn't write the show, it was by her collaborator Vicky Jones (who directed Fleabag on stage), she executive produced it.
Crashing
Although it was pre-Fleabag, we must to mention the brilliant Crashing. Made for Channel 4, the sitcom sees her character Lulu join a group living together as property guardians in a disused hospital.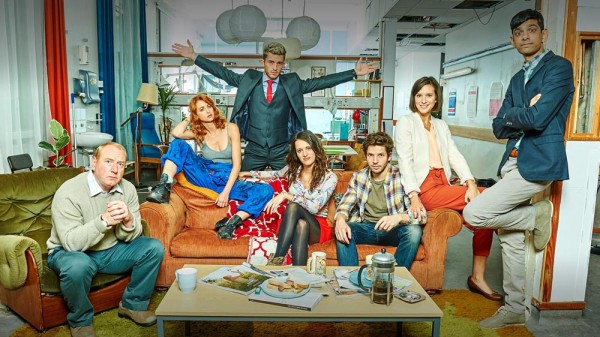 Written and created by Waller-Bridge, she stars alongside Jonathan Bailey, Damien Molony (Being Human) and Adrian Scarborough. We loved the show and all six episodes are still available to watch on 4oD.
Bond
While not appearing in the movie, there was plenty of news coverage surrounding her involvement with No Time To Die. According to reports, Phoebe Waller-Bridge was brought in to 'punch up' the script at the behest of Daniel Craig.
While she's talked down her input, referring to dialogue polishes and offering alternatives, Bond producer Michael G. Wilson has called her work on the film a "major contribution" and that she "… contributed to the whole plot of the film."
Solo
In terms of acting roles, Waller-Bridge provided the voice and motion capture performance for Lando Calrissian's droid sidekick in the Star Wars movie Solo. It was a fun performance, with her character L3-37 trying to instigate a robotic revolution which both aided and caused trouble for Han at the spice mines of Kessel.
With a Lando television series announced for Disney+, and if it features Donald Glover's younger incarnation of the character pre-Solo, might we see L3-37 again?
Indiana Jones
Still on the horizon, although filming is now complete, Indiana Jones 5 is landing in cinemas on the June the 30th, 2023. In the movie, which sees Harrison Ford once again pick up his fedora, Waller-Bridge plays…? Well, who knows – her character is as yet unannounced (along with the movie's title).
Filming took place in England, Scotland, Italy and Morocco, though it was impacted by both the pandemic and a shoulder injury for Harrison Ford. James Mangold directs, with the cast also including Mads Mikkelsen, Thomas Kretschmann, Boyd Holbrook, Shaunette Renée Wilson, Toby Jones and Antonio Banderas.
Whether any of these roles give us a clue as to her new direction? We are not honestly sure. Her name isn't repeatedly being touted as a replacement for Jodie Whittaker, as she was back in 2017 when Peter Capaldi was leaving Doctor Who.
We'll keep you posted.