Peaky progress, if you will. 
Thanks to a recent chat on the Heart Breakfast show, creator Steven Knight has provided an update on the progress of the much-anticipated Peaky Blinders movie.
While the BBC television show wrapped up in April, after six explosive seasons, the jump to the big screen promises to continue the story of the Shelbys.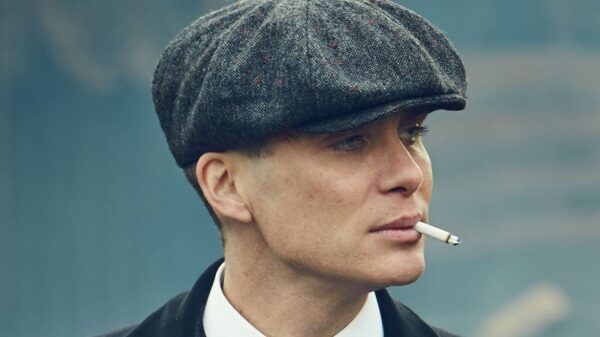 The industrious Knight said:
"Yes, I'm writing it right now. I'm nearly done writing it, and we're going to shoot it… I'm setting up some film and television studios in Digbeth in Birmingham."
He went on to say: "We're going to shoot it at the studios in Digbeth, and on location in Digbeth in Birmingham. Digbeth and Small Heath is where the Peaky Blinders actually roamed. So it's like Peaky's coming home basically."
Pushed on the likely cast, he confirmed we can expect to see familiar faces, plus some surprising new ones. He also confirmed previous comments that the Peaky Blinders movie, which will doubtless have a much better title than that, could start shooting in 2023.
Busy, busy
Of course, Knight has other work on the go – notably his adaptation BBC/FX co-production of Great Expectations starring Olivia Colman as Miss Havisham.
Plus, we're still waiting on an airdate for SAS: Rogue Heroes – Sometime "later this year". And there's his Two Tone project. Oh, and he was part of the team behind the recent Commonwealth Games 2022 Opening Ceremony.
We'll keep you posted – and in the meantime, here's the trailer for SAS: Rogue Heroes.