The new show features rising star Connor Swindells among a host of big names. 
Updated 04/04/22 – the BBC have released a first trailer for SAS Rogue Heroes.
"We are a band of oddities – gentlemen and pirates"
It's only a brief thirty seconds, but the trailer offers a first glimpse of desert based action; explosions, romance and a sense of camaraderie look to be on the cards.
We still don't have a date for the show but, as ever, we'll keep you posted.
Original Article follows:
SAS: Rogue Heroes – first look at new show from Peaky Blinders creator
Back in March, we brought you some of the headline casting for this high-profile new drama. Now, the BBC and Kudos have released a gaggle of images to whet our appetite for the series.
SAS: Rogue Heroes is based on the bestseller by Ben Macintyre. It dramatises the formation of the world's greatest Special Forces unit, under extraordinary circumstances, in the darkest days of WWII. Described as being rich with action and set-pieces, it tells "the exhilarating story of renegade men taking monumental risks in extraordinary circumstances."
Here's the synopsis:
Cairo, 1941. David Stirling (Connor Swindells) – an eccentric young officer, hospitalised after a training exercise went wrong – is bored. Convinced that traditional commando units don't work, he creates a radical plan that flies in the face of all accepted rules of modern warfare. He fights for permission to recruit the toughest, boldest and brightest soldiers for a small undercover unit that will create mayhem behind enemy lines. More rebels than soldiers, Stirling's team are every bit as complicated, flawed and reckless as they are astonishingly brave and heroic.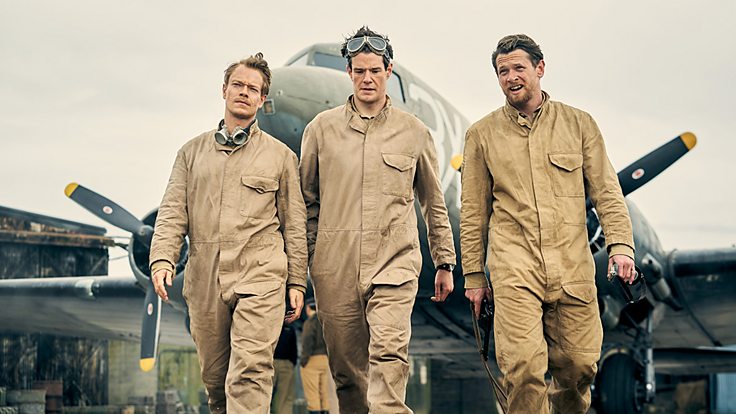 The cast
Joining Connor Swindells (Sex Education, Vigil), SAS: Rogue Heroes boasts a cast which includes Jack O'Connell, Alfie Allen (Game of Thrones), Sofia Boutella (Kingsman: The Secret Service) and Dominic West.
Also announced are familiar faces including Jason Watkins, Theo Barklem-Biggs (White Gold), Stuart Campbell (Baptiste) and Ralph Davis (Small Axe). For further details, there's a fuller rundown of the cast here.
Writer Steven Knight, who has adapted the book into six hour-long episodes, says of the series:
"It has been a privilege to work on a project which tells the story of a renegade band of soldiers who used wit and imagination as much as firepower to halt the march of Fascism across North Africa during the darkest days of World War Two. This is a war story like no other, told in a way that is at once inspired by the facts and true to the spirit of this legendary brigade of misfits and adventurers."
SAS: Rogue Heroes is directed by Tom Shankland (The Serpent), with Stephen Smallwood producing. Karen Wilson, Martin Haines and Emma Kingsman-Lloyd executive produce for Kudos, and Tommy Bulfin for the BBC.
Filming has now wrapped and we can expect it to land on BBC One sometime in 2022. Banijay Rights are distributing the show internationally but there's no information on where it might show as yet.
Naturally, CultBox will keep you posted.