Battlestar Galactica had "frak" and "felgercarb", Farscape had "frell", Star Trek: The Next Generation introduced "petaQ" and Mork and Mindy had "shazbot".
Now Whovians can spout their own oaths, thanks to Chris Chibnall.
In the second episode of Doctor Who Series 11, The Ghost Monument, Two humanoid alien species have introduced new expletives, at least as interpreted by a universal translator.
Rekk
A word muttered by Epzo, a Muxteran, who was about to crash land on Desolation.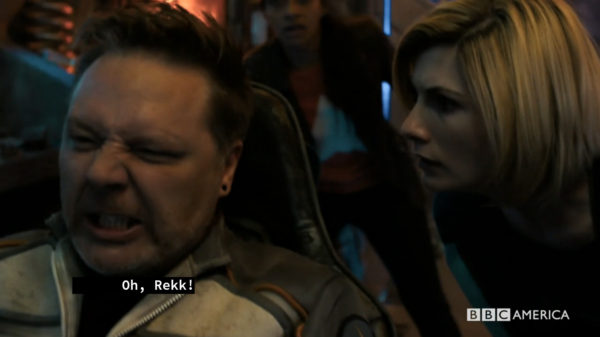 Finskad
A word uttered by Angstrom, an Albaran, as she, Graham and Ryan scrambled to get out of the way of Ezpo's crashing spaceship.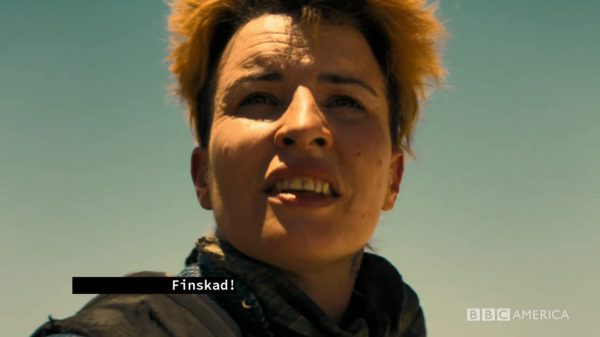 It remains to be seen whether these words will catch on among Doctor Who fans.