The celebrated series comic book may be headed to the streamer in animated form. 
Thanks to an exclusive report in The Hollywood Reporter, we read that the action/fantasy/romantic comedy Scott Pilgrim may be returning to our screens as an anime series. Previously adapted as a movie, Scott Pilgrim vs. The World by director Edgar Wright in 2010, it also spawned a video game at the same time.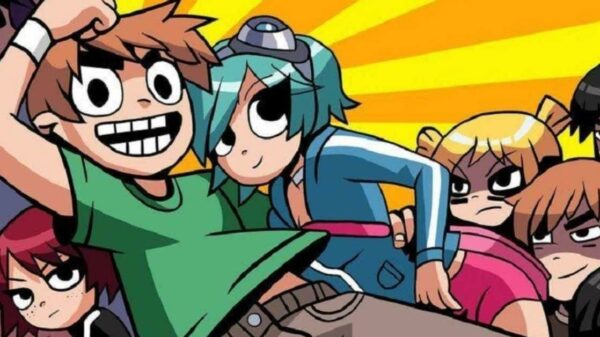 The story follows Scott, a slacker who plays in a garage band called Sex Bom-omb. After meeting the recently single Ramona Flowers, his life turns upside down. However there's a catch, in order to date her he must defeat his new love's seven exes. The Scott Pilgrim graphic novels ran to six volumes, from 2004 – 2010 and became a bestseller.
The anime series is being developed by Netflix and UCP (The Umbrella Academy, Chucky). Scott Pilgrim's creator and artist Bryan Lee O'Malley is writing and executive producing the new show, along with BenDavid Grabinski (Are You Afraid of the Dark?) The pair will showrun the series, if it goes forward, with anime house Science SARU.
A Cult classic?
Despite an underwhelming box office showing, Edgar Wright's movie has become a much-loved cult hit (well, we certainly love it!) Starring Michael Cera and Mary Elizabeth Winstead, the impressive cast also boasts Kieran Culkin, Chris Evans, Anna Kendrick, Alison Pill, Brandon Routh, Jason Schwartzman and Brie Larson
While we wait to hear on the fate of the anime, here's the trailer for 10th anniversary release of Scott Pilgrim vs. The World: