The show's final run of episodes at the BBC is coming to dominate your Sunday nights. 
Season 6 of Peaky Blinders is nearly upon us. Thanks to the pandemic it's been a long time coming, but in the upcoming run, Tommy Shelby (Cillian Murphy) will have to contend with the continuing rise of the Nazi party, as well as the fallout from his failed assignation attempt on Oswald Mosely (Sam Calflin).
At the start of the year, the BBC dropped a dramatic, gun-soaked trailer:
https://youtu.be/2nsT9uQPIrk
Joining Murphy and Claflin, the cast is expected to include Tom Hardy, Anya Taylor-Joy, Sophie Rundle, Ned Dennehy, Ian Peck, Finn Cole, Paul Anderson, Charlotte Riley, Natasha O'Keefe and Harry Kirton.
Helen McCrory
After the passing of Helen McCrory, the fate of her character Aunt Polly is uncertain. In a touching tribute to the actress for The Guardian, Cillian Murphy said:
"Helen was the heart of that show and it was hard to make it without her. Really hard. There was this huge absence on the set. We all felt it."
The final run of Peaky Blinders comes to BBC One on Sunday, February 27 at 9pm.
However…
While it's the last season of the show for the BBC, writer Stephen Knight has teased the story's continuation:
"We believe this will be the best series of all and are sure that our amazing fans will love it. While the TV series will be coming to an end, the story will continue in another form."
Quite what his plans are remain unannounced, although a movie continuation has been reported.
Stephen Knight
The show's creator has an impressive career on both big and small screens, which makes us think a Peaky movie has a strong chance of happening. His recent movie credits including Serenity (which he also directed), Locked Down and Spencer.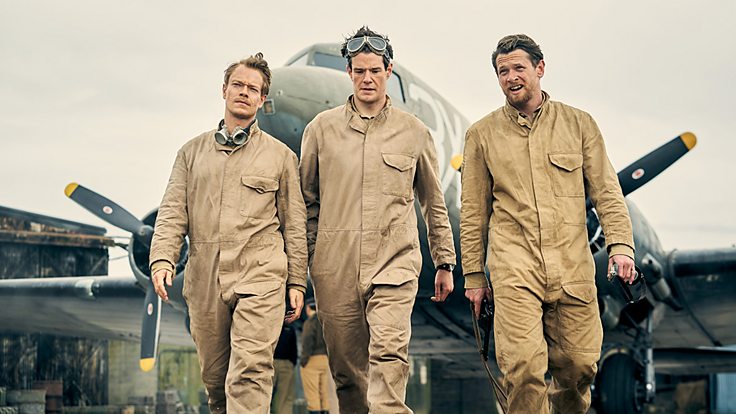 In terms of television, his next project is SAS: Rogue Heroes which charts the formation of the special forces unit during the darkest days of WWII. The show stars Connor Swindells (Sex Education, Vigil), Jack O'Connell, Alfie Allen (Game of Thrones), Sofia Boutella (Kingsman: The Secret Service) and Dominic West.
We'll keep you posted.