Doctor Who writers and creatives have created content to provide encouragement to fans as they experience the isolation and anxiety caused by the COVID-19 pandemic.
The most recent content is a short story by former Doctor Who showrunner Steven Moffat. His story, The Terror Of The Umpty Ums, features the thirteenth Doctor communicating with a desperate being with the compassion only a Doctor who has experienced the great terrors of the universe can provide.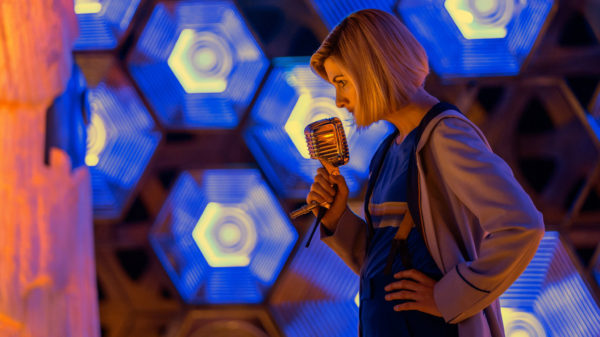 Moffat also wrote the animated short The Raggedy Doctor by Amelia Pond which fans enjoyed just before The Eleventh Hour watch-along on April 3.
Other Doctor Who writers have also recently written short stories. Chris Chibnall wrote a prequel to The Woman Who Fell to Earth called Things She Thought While Falling, Russel T Davies wrote a prequel to Rose called Doctor Who and The Time War, and Pete McTighe wrote a thirteenth Doctor story called Press Play.
The Terror Of The Umpty Ums ends on a hopeful note with the being accepting the help he so desperately needs. We all need to reach out for help and to provide help as we experience this pandemic together.