As the days count down until the series launch, Disney+ have dropped a further, longer trailer… 
With The Book of Boba Fett set to debut on the 29th of December, once Hawkeye has concluded its "six part holiday event", Disney+ have given us another taster for the series entitled 'The Return'; this time, it runs to just under a minute.
"Left for dead… on the sands of Tatooine. I am Boba Fett!"
With a little narration from Boba himself, Temura Morrison, the scenes suggest that the show will indeed deal with the character's lost years (between Return of the Jedi and The Mandalorian).
Boba is seen approaching Jabba's palace without his armour – could this be from a flashback sequence, or even an episode?  Of course, he re-acquired his father's Mandalorian equipment after assisting Din Djarin.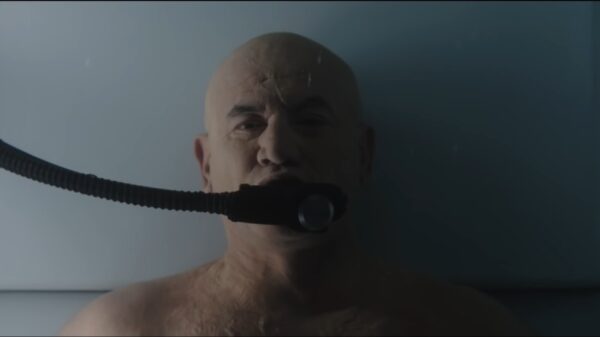 The titular character is seen in a healing bacta tank too. They've appeared in various places across the franchise, notably one was used to restore Luke after his exposure to the elements on Hoth. More recently, Vader occupied another when out of his life-supporting armour at his castle in Rogue One.
Elements of this trailer have been seen in previous ones, such as 'Message', which dropped on the 29th of November, and the earlier 'Reign'.
Here's "The Return":
A certain ship
What's really interesting is the ship seen at 0.27 , which looks very much like a Corellian light freighter. That's the same class of ship as the Millennium Falcon.
While we're sure there's a galaxy full of those ships, the mind boggles as to where the story might be headed if it is Han Solo's (or indeed Lando Calrissain's) ship.
With less than three weeks to go, we imagine there will be some answers soon.
Is it Christmas yet?