It's the final week for the residents and visitors of Moybeg.
With last week's episode promising us plenty of drama, tension and confrontation at the final leg, I was excited to see how Barry Devlin would fit so much in to this final episode now that he's finally woken this sleep village.
It's Christmas and three weeks have passed since Rose and Captain Dreyfuss kissed in the kitchen but like a bad penny, the intense and quiet Captain Dreyfuss reappears on the doorstep. Rose obviously likes a certain type of man, Dreyfuss says less than Michael Coyne, and that's not saying much. Rose (the wonderful Hattie Morahan) is wrought with emotion.
This outwardly display of angst that she's been keeping bottled up is finally going to burst and it's hard to tell where it will land. She feels betrayed that Dreyfuss hasn't been near for a while, but it turns out that Tillie, in a fit of jealousy and sudden dislike for Rose (which seems a little out of character) purposely forgot to mention that he'd gone on leave back to America. Discovering that she wasn't unceremoniously dumped after all, it seems Rose and Dreyfuss's attraction is stronger than ever.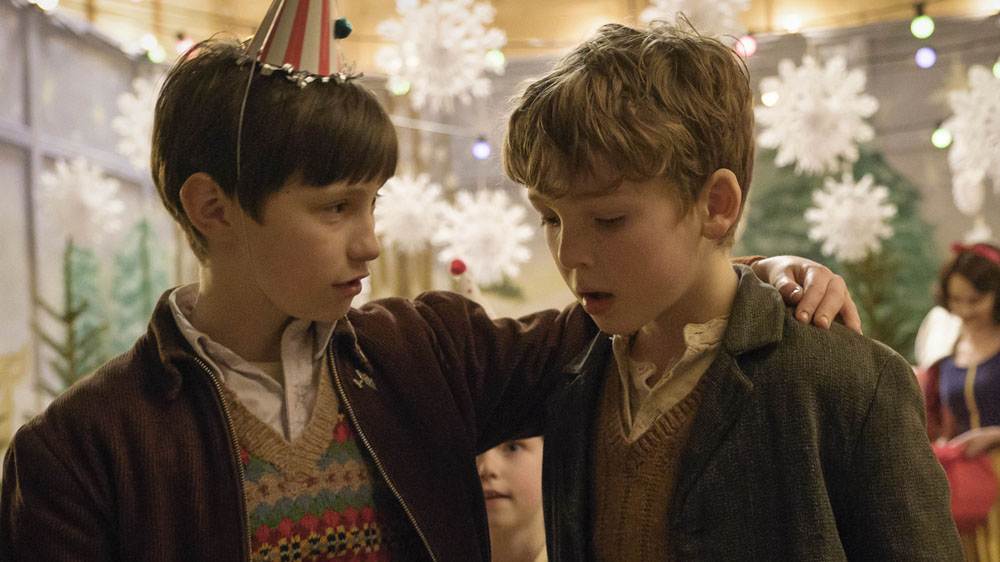 The squadron at the base put on a Christmas party for the children of Moybeg. A splendid, colourful and lively affair, it's quite the antithesis to the village and the 'pheasants' who live there. Michael Coyne has problems of his own though, and certainly no time to be jiving to jingle bells. A cousin has appeared out of the woodwork, wanting the license to the pub back.
It seems that loyalty is something that a lot of Michael's relatives are having problems with. Owen McDonnell's Michael is at first glance a straightforward fellow, but at closer inspection is a rather complex and surprisingly likeable fellow, and unlike his wife, his love and honour for his family is unquestionable.
Another of the Coyne's is also having problems of the heart (there must be something in the water). Eileen O'Higgins is joyful as the eldest of the Coyne's children, Emma. The gumption of her mother and the morals of her father, a slightly unworldly sixteen year old, Emma is bright and when her Andrew Black starts to show his true colours she rightly sends him on his way. Will she or won't she end up with the ever faithful, if a bit dim, Barney? I suspect she may well but not just yet.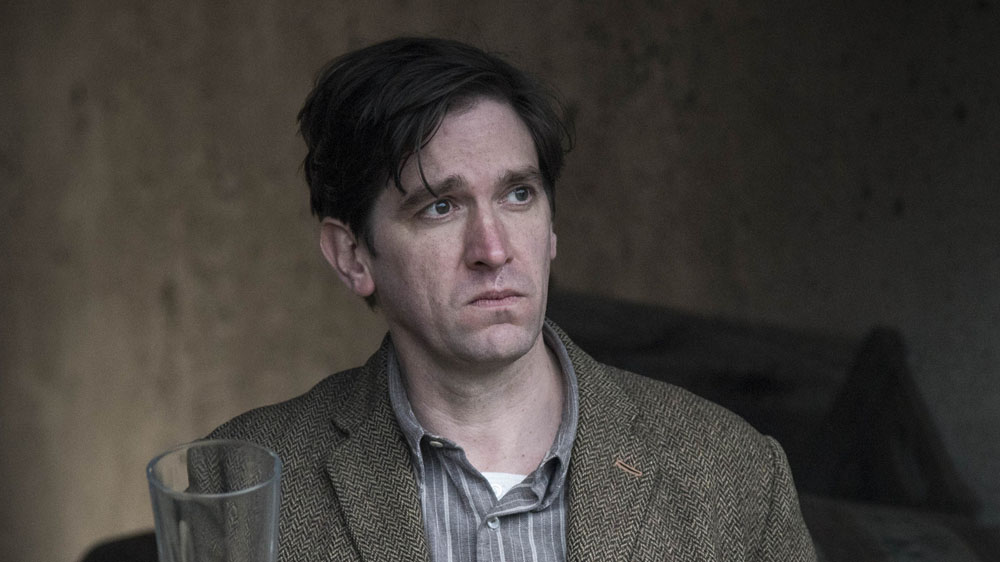 Emma's 'will she, won't she' wasn't the only unfinished business at closing time. Having watched Rose and Dreyfuss come to the boil over the past five weeks we see the couple have an emotional and passionate kiss in the pouring rain, as Rose begs him not to leave her, but how will that work Rose?
In a village where everyone knows your business there's not much chance of hiding a secret that big. And as Coyne gives Rose the diamond engagement ring he's finally bought her after all these years, she tells him repeatedly that she doesn't deserve him, and I'm starting to agree. Poor Coyne may lose his livelihood and his wife, but we won't be finding any of that out soon.
My Mother and Other Strangers was a slow burner that has finally ignited and hopefully this won't be our only visit to Moybeg.
Aired at 9pm on Sunday 11 December 2016 on BBC One.
Buy My Mother and Other Strangers on DVD on Amazon here.
What did you think of this week's episode? Let us know below…