BBC One's supernatural drama came to an end with a clever finale that finally provided some answers to the haunting of Nathan Appleby.
Choosing to begin in the present, rather than the Somerset village of Shepzoy in 1894, we followed the story of Nathan's ghost Lara (Chloe Pirrie, star of The Game & War and Peace); gathering plenty of information as we learned she is Nathan's great-great-granddaughter and has been having visitations from his late son Gabriel since giving birth to her own daughter.
Being a sensible, modern sort, and aware that her mother too suffered mental issues which triggered a suicide in the wake of her own birth, Lara has checked into hospital and been diagnosed with postpartum psychosis. However, a visit from her grandmother helps put the pieces together and it is not long before she is Shepzoy bound, having stolen her visiting partner's car keys.
What follows is her story, attempting to make contact with Nathan, set against his continuing mental deterioration in the more familiar 1980's timeframe. Easily proving his chops as a leading man, Colin Morgan is wild, turbulent and undeniably charismatic as he shows Nathan as a lost soul, mired in grief for his son.
We expect that many a viewer's heart broke as he drove pregnant wife Charlotte (Charlotte Spencer) away for her own good, and towards the attentions of that dishy neighbour while he focussed on the housekeeper's box of herbal remedies. For her part, Spencer puts in another compelling performance, torn between her unpredictable husband and the safety of her unborn child.
Similarly, having been present on the periphery of the story throughout, young Gabriel Appleby becomes a central character in both his father's drive to make contact and his ghostly own appearances to Lara. With chilling childlike logic he wants Nathan to join him and it looked for a while like he might get his way. The young actor playing Gabriel, Arthur Bateman, is terrifically well cast and generated a couple of genuine heart thumping moments.
With the stories of Nathan, Lara and Gabriel slotting together like a temporal puzzle, putting us in mind of a Moffat Doctor Who script, their appearances in each other's lives all make sense and we were hooked, desperate to see how the tale would resolve.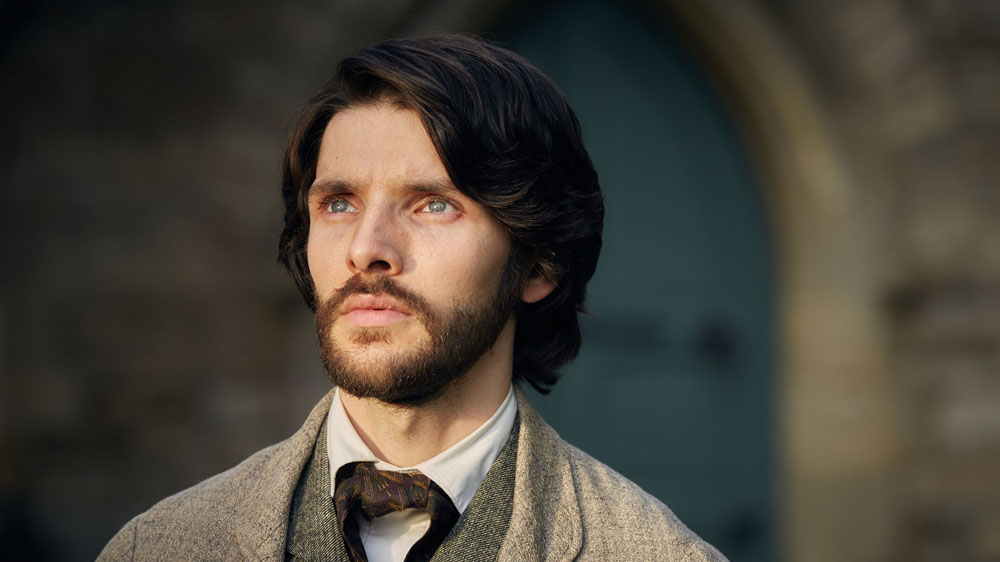 In the end it threw another terrific curve ball, proving a satisfying but bittersweet resolution which raised as many questions as it answered: If Gabriel was the trigger for Lara's appearances, what was the cause of all the other supernatural phenomena? Who were the "they" of Harriet Denning's message under hypnosis last time – Gabriel and Lara or something else?arrie
Finally, the show dropped a ballsy cliffhanger in anticipation of a second series, though it seems we have to wait for the BBC bigwigs to make that call.
Let's hope they do commission it, as it seems there are plenty more stories to tell here… and otherwise we will never know if that vital train line gets built!

Available on BBC iPlayer now and airs at 9pm on Tuesday 2 August 2016 on BBC One.
> Like The Living and the Dead on Facebook.
What do you think of the episode? Let us know below…