The opening to Spectre is the sort of sequence that James Bond films are made for.
It's a dazzling distillation of everything that the franchise should be – visually striking, funny, sexy, explosive and exciting. And if the rest of the film can't quite match up to that impressive opening, Spectre still makes for a worthy follow-up to 2012's Skyfall.
That pre-titles sequence sees Bond in Mexico City on the Day of the Dead, which, as you might imagine, allows for some wonderfully vibrant and macabre imagery. Returning director Sam Mendes opens with the illusion of an extended tracking shot: if you know where to look, you can see the joins, but that takes nothing away from the effect, nor from some truly virtuoso camerawork throughout.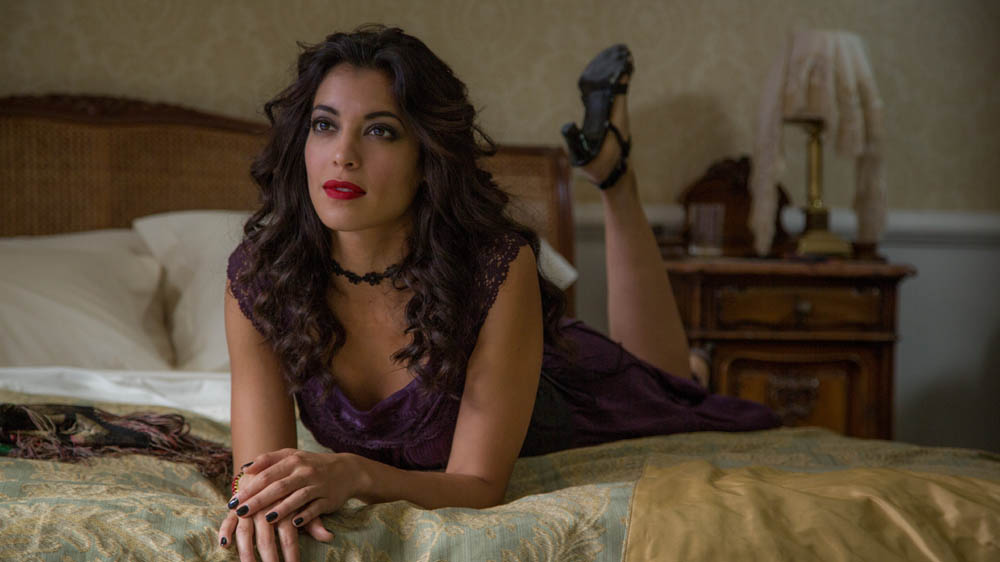 The sequence ends with a daring punch-up in an out-of-control helicopter, which features more mind-boggling camerawork, with the crowd of tens of thousands taking part in the celebrations below instantly raising the stakes. It's a beautiful, breathless way to open the film, and it's unquestionably the finest sequence in Craig's tenure as Bond.
After that, sadly, the pace drops a bit.
The plot sees Bond following up on a lead from a cryptic message he receives, which sets him on the trail of the shadowy crime syndicate known as Spectre, and the man who leads it – a man who just happens to have a very personal connection to Bond. Meanwhile, the double-0 program itself is under threat from a new security initiative lead by Andrew Scott's 'C', much to the chagrin of Ralph Fiennes's 'M' and Naomi Harris's Moneypenny.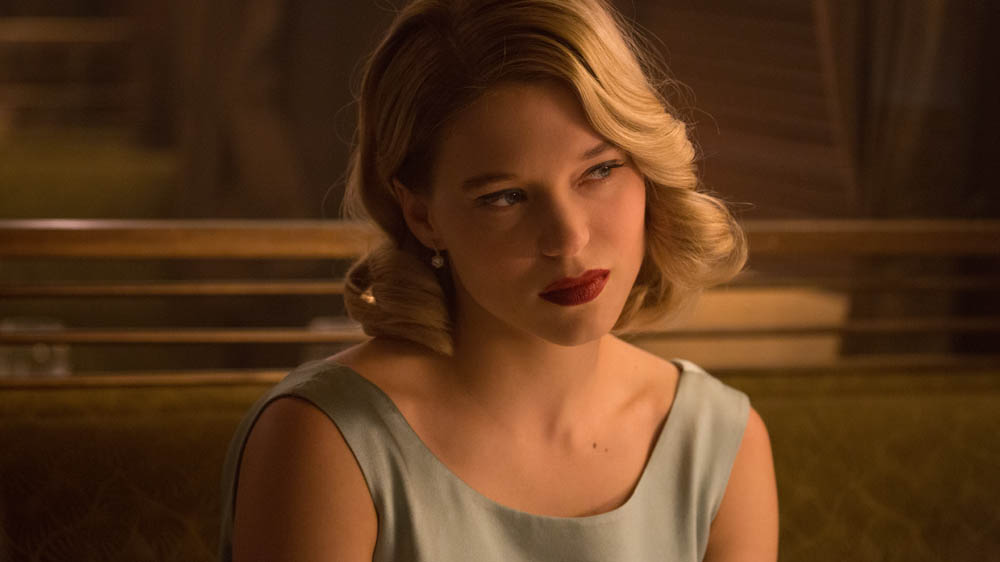 After that opening, Spectre's second act is something of a mixed bag. Bond's infiltration of a secret Spectre meeting is wonderfully tense and atmospheric, and also gives us a first glimpse of Christoph Waltz's villain Franz Oberhauser, although it's perhaps former wrestler Dave Bautista's entrance that makes the biggest impression.
Despite proving his acting chops in Guardians of the Galaxy, Bautista's role here is of the silent kind; he's an alt-Jaws figure and his physicality more than makes up for his lack of dialogue. The big punch-up that is Batista vs. Bond is particularly crunching and makes up for the lack of memorable henchmen in Craig's previous Bond movies.
And yet, a car chase through the streets of Rome feels perfunctory; the tension marred by having Bond on the phone to Moneypenny throughout. A set-piece in the mountains of Austria also feels a tad by-the-numbers, while a diversion that sees Bond dallying with Monica Bellucci's recently-widowed Lucia feels unnecessary, and once again renders Bond a rather creepy figure when it comes to women (a facet of Craig's era that sadly won't go away).
Thankfully, though, Léa Seydoux is on hand as Dr. Madeline Swann. Her 'Bond girl' is a brilliant match for our hero, more than capable of holding her own, and boasting great chemistry with Daniel Craig. Seydoux shines throughout.
Equally good is Craig's chemistry with a returning Jesper Christensen (last seen in 2008's Quantum of Solace), with the quiet scene between these two old enemies providing one of the emotional highs of the film – not to mention perhaps the film's best performances.
Spectre's problem, though, is that it just takes too damn long for Bond to track down his target. The plot is simple, but drawn out. Once Bond uncovers Spectre's base in North Africa – which is every bit the classic Bond-villain lair you'd hope – the film picks up again. The scenery is stunning, and Craig and Seydoux begin to resemble classic matinée idols what with the incredible vistas and rustic train journeys. There's even a spot-on Lawrence of Arabia reference thrown in for good measure.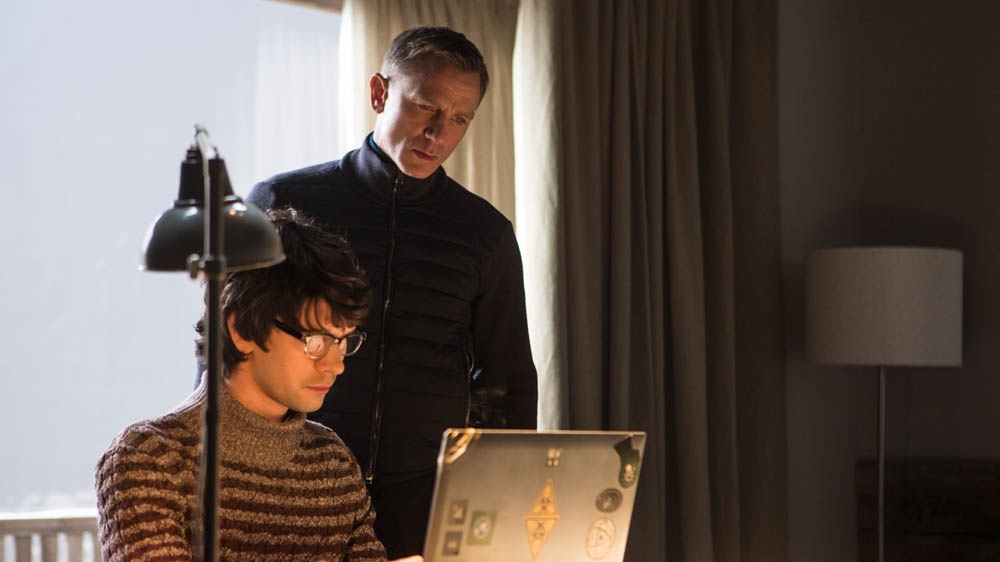 As for the supporting cast, Ben Whishaw gets more of a look-in this time around – less so Naomi Harris – while Sherlock's Andrew Scott has little to do but trade sneers with Ralph Fiennes.
As the villain of the piece, Christoph Waltz does add a smidgen more menace to his usual shtick. His Oberhauser makes for an effective villain, even if he's perhaps a little too similar to Javier Bardem's Silva in Skyfall. A memorable torture sequence ups the ante, and is likely to cause audience wincing en masse. It's brilliantly orchestrated by Mendes, and one of the film's most memorable moments.
The film's climax then returns to familiar ground, but here again the film seems to lack punch. Everything's set up for an epic showdown – with Q, M and Moneypenny getting in on the action – but instead the supporting cast get little to do, and the film treads a more emotionally bruising route for our hero alone, which is all well and good, but does leave the final sequence feeling lacking.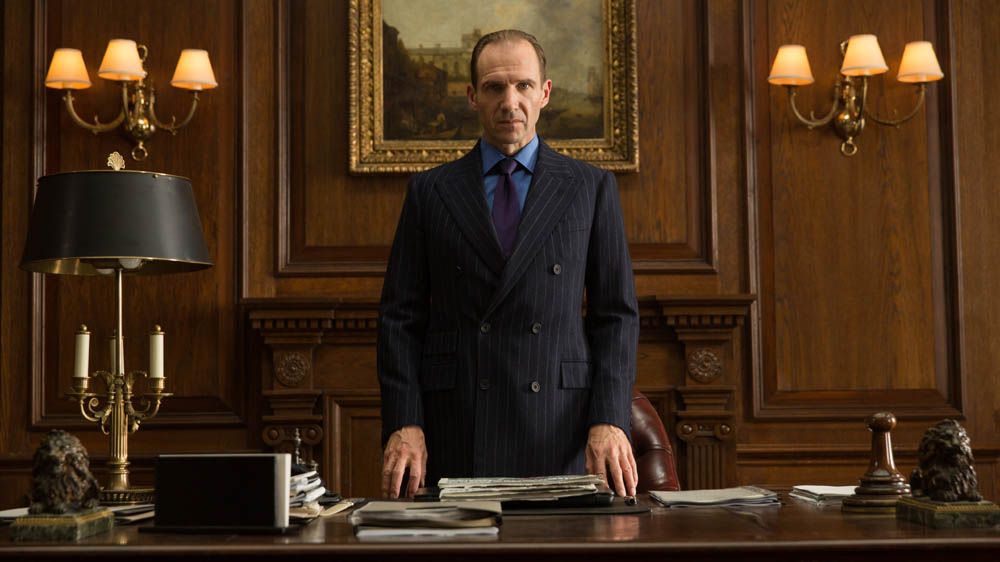 Spectre is very much a trip down memory lane for Bond – both as character and franchise – and the title is apt: the spectre of the past hangs over everything, with numerous references to past films and plenty of reverence paid to the conventions of the franchise.
Thomas Newman's score, too, is an effective mix of new material and reused themes from Skyfall. The screenplay manages to tie together all the loose ends and plot strands from Craig's tenure in a satisfying way, albeit one that also makes you think the actor's recent comments about not returning for a fifth film may have some weight to them.
The 24th Bond is a film of retrospection, in which the emotional action often outpunches the physical. Tremendous sequences are dragged down by others that – while never bad – suffer in comparison to the film's more arresting moments.
After the Bourne-influenced Casino Royale and Quantum of Solace, Skyfall felt like the Bond producers' reaction to Christopher Nolan's The Dark Knight. Arguably Spectre feels like the franchise's The Dark Knight Rises; perhaps overlong with a muddled story and some pacing issues, but boasting a confidence and ambitious scale that is impossible not to admire.
Solid chemistry between the leads, a surprisingly funny script (look out for Bond's new four-legged nemesis…) and an emotional climax that feels fully earned after previous films mean that if this is truly to be Daniel Craig's swansong, then it's a fine way to bow out.

Released in UK cinemas on Monday 26 October 2015.
> Buy the complete James Bond collection on Blu-ray on Amazon.
Are you looking forward to Spectre? Let us know below…