Peter Capaldi was unveiled as Matt Smith's replacement on Doctor Who exactly two years ago today.
Here's how the CultBox team reacted to the announcement just after it was revealed…
Malcolm Stewart: "It was the casting announcement I didn't dare hope would happen. Capaldi is an astonishing actor – just like the Doctor, full of fire and humour and rage.
"He has the potential to be as scary as Hartnell and as creepy-bonkers as Tom Baker – and is the same age Hartnell was when he began. If you felt that after eight years of new-Who the show needed a thrilling change of direction or, less politely, a kick up the proverbial, this is it.
"Capaldi seems so blindingly, brilliantly perfect for the role, you wonder why, up until a week ago, no one was mentioning his name. As the late John Nathan-Turner would have said – in the days when the casting of a new Doctor got half a column inch on page seven – I am surprised and delighted. Utterlyfuckety brilliant!"
Rob Smedley: "Did you see that? He did a Hartnell impression the minute he stepped on stage. We're in good hands.
"As blogs everywhere will beat over your head, Peter Capaldi's best known as The Thick of It's Malcolm Tucker, a man who uses his vocal chords to such sharp and filthy effect that he literally gives the air tetanus when he opens his gob. Peptic spin-doctor to The Doctor.
"No doubt mash-up GIFs are already rolling off hard-drives. It's a heck of a leap – a delightfully shocking change from Matt Smith – but that's what regeneration is, always has been. Change. Shock. Run. The show goes on.
"And with yet another great lead. I can't think of a better man to start Who off on its next 50 years than Capaldi. He's a fan, he's a consummate professional, and he's already part of the Who/Torchwood continuum so he clearly understands the pedigree and prestige of the show.
"He's a Doctor that tweenage fangirls will find it hard to swoon over, bringing a composure and a humour that'll be entirely different to Smith's or Tennant's pin-up cheekiness, and yet which will be entirely appropriate to a 1,000 year old man. It's nice to have the older Doctor back after nearly a decade of GQ-able Gallifreyans. Are we about to get a 21st century Hartnell-like? That would be no bad thing."
Ian McArdell: "There is primarily a sense of relief. Peter Capaldi is a fine choice, a seasoned actor who has shown great versatility in his career.
"The suggestion of a shortlist of one indicates a firm direction for this new Doctor, which I hope will include a tougher outlook and less of the physical comedy that Matt Smith brought to the table. Given his age, this will be a real test for new series fans, used to the youthful charms of Smith and Tennant.
"Of course, the press will focus on the gloriously foul-mouthed tirades of Malcolm Tucker from The Thick of It – but at least that will keep them busy for a while.
"The hoopla surrounding the live reveal was hilarious, clearly dictating that the choice was both a 'name' and male beforehand, but the real question is whether we have been tricked? Surely, the end of the Anniversary Special is the perfect time for the first glimpse of Twelve, either in surprise regeneration or a teasing cameo. Roll on November 23rd!"
Sarah Deen: "The prospect of Peter Capaldi taking over the TARDIS is an exciting one. Everything brilliant about the 12th Doctor will purely be down to Capaldi's talent and not the writing; which I feel has got a bit same-y since Steven Moffat took over.
"I'm expecting a world-weary, darker edge to the last of the Time Lords this time, with glimmers of poetry, eccentricity and humour effortlessly woven in. In short, he'll smash it. Is it 2014 yet?"
"A TV show doesn't last for 50 years by being safe and predictable. Changes need to occur to keep it fresh, to keep the viewing public interested. And yet, in the build up to the 12th Doctor's announcement, I seemed to have forgotten this."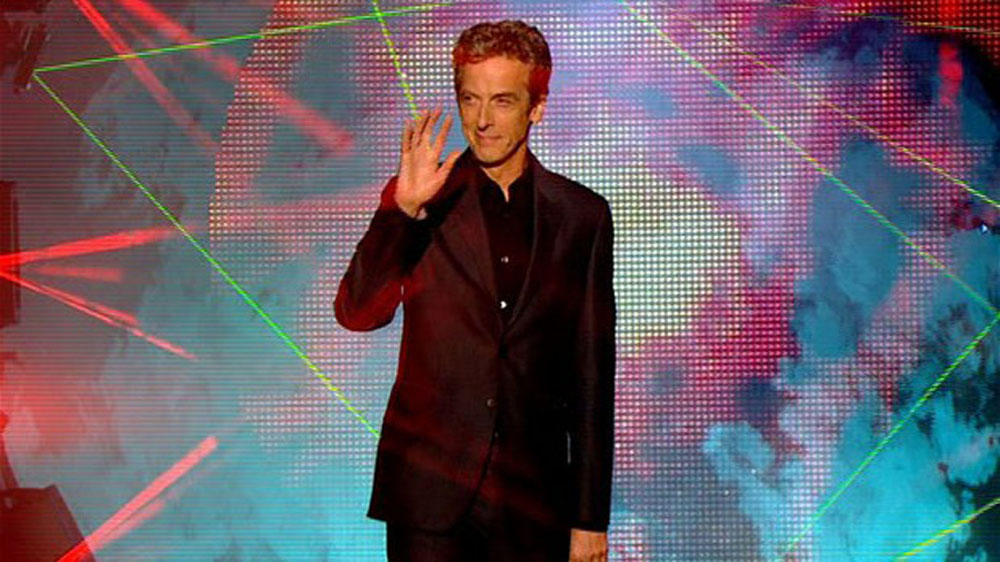 Chris Boyle: "'It'll be a relatively unknown actor between the ages of 30 and 40', I confidently told friends. Bestowing upon them my vastly superior casting knowledge. I was playing it safe. I was being predictable. And I've never been so pleased to be so wrong.
"It's Peter Capaldi. Peter bloody Capaldi. Peter Capaldi is the 12th Doctor. Lifelong Who fan. BAFTA-winning actor. Oscar winning writer and director. An actor with the pedigree that the fans demand and the show deserves.
"I find myself in the same old paradox again. Sad that Matt's leaving, not wanting the 11th's time to end and yet desperately excited to see the back of him so that the new guy can start."
Andrew Curnow: "With Capaldi's name bandied about in the press this past week, I kinda sorta hoped it would turn out NOT to be him because, I guess, I wanted to be really surprised…
"…until he was suddenly announced, and there he was, and I found myself actually, genuinely applauding in my sitting room. Because like all those times before when I never expected him, suddenly at that moment this guy is the perfect piece of casting – and the joy is that I've never ever seen it coming.
"Davison, McCoy, McGann were all such genuine surprises but not one of them was revealed without me feeling that instantly all the pieces fitted together – even in 2009 with Matt Smith it felt absolutely right.
"And it feels right again now, it's time for a 'name', it's time for somebody older, it's time for Peter Capaldi. Good call, BBC; bloody good call!"
David Lewis: "In Doctor Who, a change isn't always as good as a rest. In 1984, the show's youthful star was replaced by an older actor who'd already appeared in the show in a different role – and things went rapidly awry.
"The incoming Colin Baker was handed a patchwork coat straight out of a psychedelic tramp's vomitorium and scripts asking him to play the Doctor as a grumpy old git – a million miles from predecessor Peter Davison's popular characterisation. The show was on indefinite hiatus within twelve months.
"However, thirty years on, history is unlikely to repeat itself. Casting Peter Capaldi as the twelfth incarnation of the Doctor is a bold but brilliant stroke by showrunner Steven Moffat.
"Not only is the 55-year-old a charismatic personality, a talented, thoughtful actor with a CV strong enough to beat a space whale to death – and a massive fan of Doctor Who to boot – he also has experience of interstitial travel on TV: not just as Caecilius in 'The Fires of Pompeii' but in the 'Drunk in Time' section of The All-New Alexei Sayle Show."
Andrew Blair: "Great actor. Although the focus is on his role as Malcolm Tucker, I've seen him excel in varied roles, so it's a different sort of blank slate to an unknown.
"It's very exciting. I'd be interested to know what the reaction was like with younger viewers who might not be as familiar with him as us, the technically-adult types who watch Doctor Who…"
What was your original reaction to the casting news in 2013? Let us know below…