The not-so-permanent death of Jon Snow was famously spoiled during the filming of season 6, due to set photos being leaked by the paparazzi that revealed the character to be alive and well.
Understandably, the producers of Game of Thrones are concerned that the same may happen again in a show that fans have been following for close to 10 years. This time around, the crew will film multiple versions of the ending. That hasn't stopped the cast from having a bit of fun with it, however – starting with Mark Gattis.
Tycho Nestoris to have last laugh?
The actor, who plays Tycho Nestori, may have revealed a bit too much ahead of the eighth and final season of Game of Thrones.
The actor admitted that he told writers David Weiss and David Benioff that it would make sense for him to be the last person alive at the end of the show's run. The 51-year-old actor was on Sunday Brunch with Simon Rimmer and Tim Lovejoy when he made the startling "confession".
He went on, suggesting that the final scene should see him walking over the bodies of the fallen heroes, followed by him looking into the camera and saying "Next!"
Impatient fans need their GoT fix
That's all very well, but what are fans supposed to do while awaiting the climax of their favourite show? Of course, there are always DVD box sets for those who wish to relive events so far. But what else?
There are a number of popular GoT board games including the specially-designed version of Monopoly, all of which enable fans to take on the roles of their favourite characters. For those who prefer video games, there's a cross-platform video game from 2014, and a new title allegedly on the way.
There's also the 15-line GoT slot game at CasinoEuro, where players can take the Iron Throne. It features all of the characters from the show and there are a number of ways to win, including special bonus features, such as free spins and free games.
Charles to Dance once more with Twyin Lannister's
While fans are getting busy revelling in the show's mark on popular culture, Mark's comments weren't the only rumours surrounding the show's final season. Game of Thrones has proved that it isn't above bringing a character back from beyond the grave. So could a villain we all loved to hate be about to make his way back to the BBC fantasy drama?
Charles Dance played Tywin Lannister for four seasons. The 71-year-old evil twin was murdered by his revenge-seeking son Tyrion (Peter Dinklage) while sat on the toilet. The actor discussed a possible comeback, suggesting that he would be open to returning for Game of Thrones- not GOT itself, but in spin-off versions. Dance gave high praise to the show, saying that it's as good as it gets.
Poetic justice for incestuous pair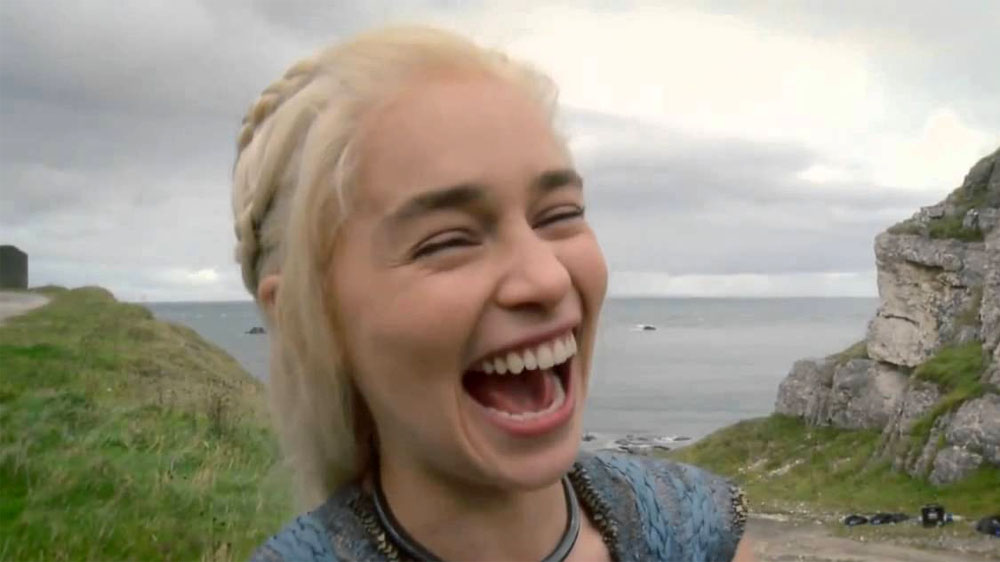 In another rumour that may be more wishful thinking on part of the actor, Nikolaj Coster-Waldau, who plays Jaime Lannister, has indicated that he may kill his lover and sister Cersei. The 47-year-old actor went as far as to suggest that it would be a beautiful thing if his character killed Cersei, calling its a poetic justice for the incestuous relationship. Coster-Waldau said that it would make sense for him to kill the Mad Queen after already having killed the Mad King.
Whatever happens, GoT disciples are chomping at the bit to find out what will happen in the next season of the show. What is for certain is that there will be drama at every turn.